Do you ever think about the difference between ecommerce and an online marketplace? As a retailer, how will you choose between two? Here's everything you need to know about starting your online business, as well as how each choice is strategically positioned to help you expand, regardless of what the future of ecommerce holds. Regardless of the fact that they are both used for online business, they have some key differences. So first of all, you have to understand the concept and purpose of each one.
What is marketplace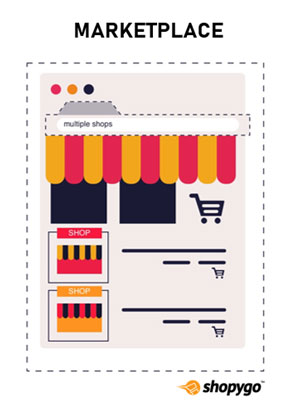 A marketplace is an online platform where the website owner permits third-party merchants to sell on the platform and bill customers directly, allowing different sellers to offer their items to buyers. The inventory is not owned by the marketplace owner, and he does not bill the customer. In fact, it's a marketplace for both vendors and consumers, similar to what you'd find in a brick-and-mortar store.
How does a Marketplace work?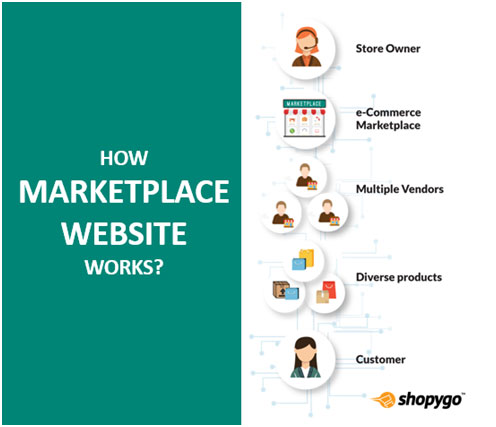 Thousands of brands and sellers develop online stores/pages on marketplaces, allowing buyers to shop from the convenience of their own locations. The shopper chooses many items from various categories, pays for them all at once, and the items are delivered to the consumer. As a seller, you must give clear information about your products, such as product image, product name, description, major characteristics, and possibly even a video, especially if you are in the fashion area, and the marketplace will post all of this under your Seller Name on their site. Likewise, each of your products will be classified with categories, making them visible to customers who browse those categories. Shoppers can find a seller's products by searching for them, visiting the category page.
Points to consider about Marketplace
E-Commerce shoppers have a large reach but you don't have a lot of control over where and how your products are displayed.
Products from any category can be sold. Even though marketplace work across categories, niche items may not receive the attention they require.
Marketplaces are in charge of everything from marketing to billing to logistics but the marketplace receives a commission ranging from 5-35 percent of the selling price, which might make it too expensive for an E-Commerce seller to operate.
Even if you are not a well-known brand, any E-Commerce Seller can begin selling. An E-Commerce Seller does not contact the consumer to create his brand because marketplaces are consumer facing.
Markets hold regular promotions and activities to increase sales. The marketplace may anticipate particular pricing for the products based on the rates of other sellers in the same product category, which may not be beneficial for our seller .
What is ecommerce website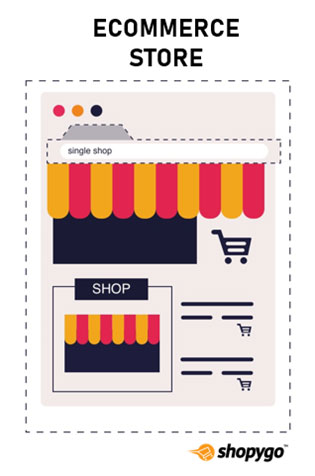 An e-commerce website is either a single-brand or multi-brand online store where a single brand sells its own products. Only the website owner owns the inventory. The website owner also bills the customer and collects the Taxes. There is no possibility to register as a seller, as there is in a retail store. It's also customized to the needs of the customer.
How does an ecommerce website work?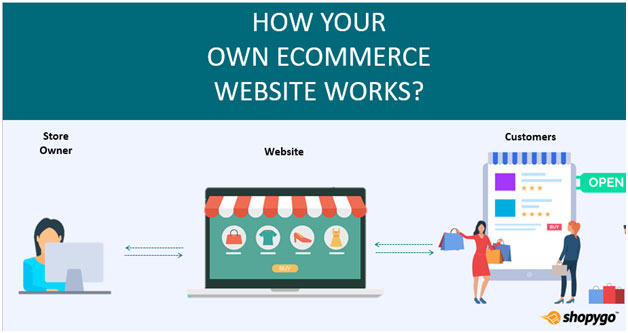 The first step in creating your own store is to choose the platform or solution you want to employ to get it up and running. You can either use ready-to-use solutions like Shopygo, Shopify, WooCommerce, BigCommerce, and so on to start your own ECommerce store. Most E-Commerce platforms either charge a flat fee based on your site's traffic or take a percentage of your sales. When shipping your products out, you have the option of using your own branding and packaging, which will help you establish your brand. The main focus of driving people to your store, on the other hand, would be on you and how well you can market it.
Click here to know more about why you need a website and how it works.
Points to consider about Ecommerce
You get to create your own brand and influence your audience. It's challenging to establish a new brand and attract customers to the store.
Since there are no mediators involved, it is less expensive to sell. Although you will have to face the expenses of shipping and logistics.
From the website to communication to packaging and branding, you have complete control over the consumer experience.
Consumer feedback cycles are shorter. Because you only sell a restricted number of things, it's more difficult to keep customers.
You have complete control over how many units of any product you wish to sell.
Your Own Ecommerce Store or Marketplace, which one is better?
A marketplace is a third-party e-commerce site where various merchants list a variety of products and services for customers to purchase. The marketplace is in charge of processing business transactions as well as delivery. Marketplaces charge a specific amount of fees in order to do so. As a result, when buyers go to marketplaces like Amazon or Flipkart, they find a product and buy it regardless of the seller's name. However, they consider a variety of things such as pricing, reviews, and reputation. Buyers, on the other hand, are highly dependent on the marketplace's image. Simply defined, E-Commerce Websites engage in the online sale of products and services, as well as the acceptance of payments in a similar manner. E-commerce websites can be created using a variety of platforms like Shopygo, WooCommerce, Wix, Shopify, etc.
1. Creating a Brand Image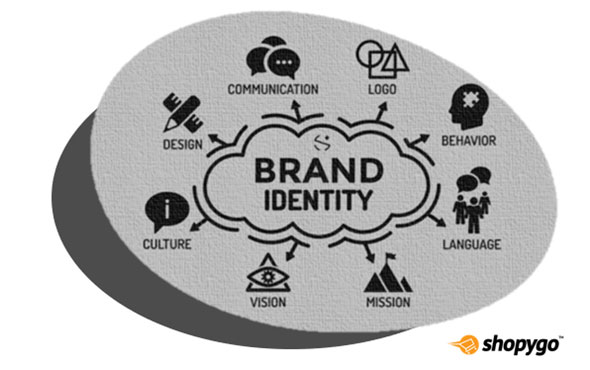 There's no doubt that having your own website gives you greater control over your brand image when it comes to building your brand. Anyone who has visited Amazon or eBay knows that there are limited choices for customizing the appearance of your product pages. Colors, fonts, and layouts are all very similar in these marketplaces, though eBay does provide more alternatives than Amazon as you scroll down the product pages. No one can, however, claim that any of these pages are very lively. There are, of course, some things you can do to set yourself apart. When it comes to the product page, whether you sell on a marketplace or on your own website, having outstanding product photos is critical. It's also a good idea to come up with unique product descriptions across the board. However, with these marketplaces, that is about all matters in the end.
Having your own website allows you to provide your customers the experience you want them to enjoy. Your company's brand should have a distinct personality. It should represent the lifestyle of your target audience, and this should be represented in the design of your website. One of the most significant disadvantages of marketplaces is that you must be extremely cautious in how you market yourself. Amazon, for example, has a strict policy on this subject. They effectively prohibit you from mentioning your own firm in any way. As a result, you won't be able to add your contact details or print your website on the invoices that come with the package. Whatever you do, be sure you read the marketplace's terms and conditions thoroughly. If you breach these terms, your account may be suspended.
Check out here to learn more about branding.
Which is better: your own ecommerce store or a marketplace? The winner is Your Own Website.
2. Experience with Customers
When a consumer visits Amazon, for instance, the customer experience is more closely linked to the marketplace than to the seller. In other words, if a consumer has a positive experience purchasing your goods on Amazon, it's just "another wonderful Amazon purchase." Despite the fact that the product was purchased "from you," the experience of purchasing it is credited to marketplaces. When you operate a business, you have a lot more control over the consumer experience, just like with branding. When a consumer purchases something from your store, you have complete control over and customization of their customer journey from beginning to end. It's all up to you, from the ad they clicked on to the homepage to the follow-up email requesting a review. It may need more effort, but it is yours to own and manage!
Which is better: your own ecommerce store or a marketplace? The winner is Your Own Website.
3. Increasing Your Potential Audience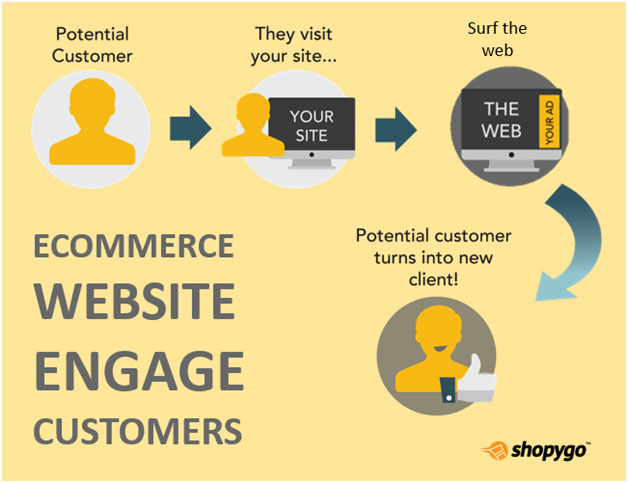 When we think of buyers on a marketplace, we usually think of them as end-users. The majority of marketplaces cater to single buyers making one-time purchases. As a result, normal markets will provide prices for individual items. The behaviour of your customers on your website is carefully monitored. Transactions, browsing history, average order value, time spent on each page of your website, conversion patterns history, and other factors can all be recorded. In other words, you are aware of how customers behave on your website right away. You can also collect customer data to aid in the improvement of purchase selections and purchasing trends. Overall, conversions can be improved.
Which is better: your own ecommerce store or a marketplace? The winner is Your Own Website.
4. Control Over Inventories
One of the most significant risks of operating a marketplace platform is having little control over the items and services offered on your website. An e-commerce site's owner knows exactly what inventory is moving through the site, but a marketplace owner risks buyer receiving poor goods or, worse, sellers creating fake accounts to hide illegal transactions.
Which is better: your own ecommerce store or a marketplace? The winner is Your Own Website.
5. User Interfaces and Site Navigation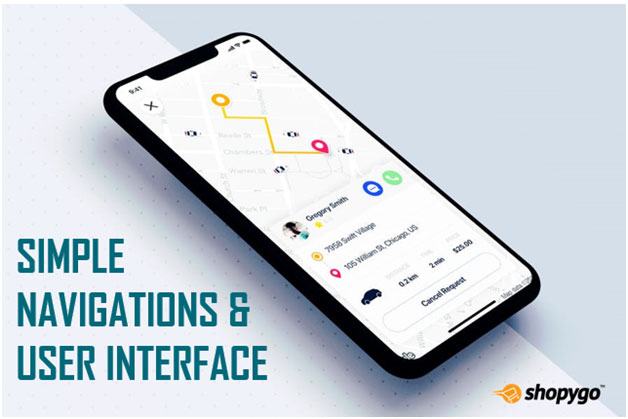 Marketplaces, which must cater to a greater variety of products and additional vendor characteristics such as location, tend to have significantly more complicated navigation structures than e-commerce platforms. Once a customer has landed on an e-commerce site, navigation is very simple because the customer only has to navigate through a single brand's product range.
Which is better: your own ecommerce store or a marketplace? The winner is Your Own Website.
6. Flows of transactions
You'll need to set up a payment system whether you've established an e-commerce site or a marketplace. Revenue flows directly from the customer to you, the site owner, on an e-commerce site. Online markets require a complex payment system that divides sales among multiple vendors and deducts your commission, or controls listing and subscription fees, depending on the type of marketplace.
Which is better: your own ecommerce store or a marketplace? The winner is Your Own Website.
7. Better control
A selling fee is charged by the marketplace. On a marketplace, there aren't any free benefits. After all, people aren't doing you any favours by selling your products. Let's face it: you're on a marketplace for a purpose, and marketplaces are well aware of it. As a result, they want a fee. What you pay now is entirely up to them. The cost of a product is also determined by its type.
Despite the fact that your website is built on an E-commerce platform, you are the one who manages it. Your existence is known to the buyer. Customers come to your website because of your brand and products. You're in charge of the entire process.
Finally, which is better: your own ecommerce store or a marketplace? Of course, it is Your Own Website.
So, what is the best option for your business?
If there is a dilemma, should you sell in Marketplaces or focus on your own website? It is always "your own online store". Even if you've been gaining from marketplaces, you could now be thinking about opening your own online store. All marketplace can be an ecommerce website, but all ecommerce websites are not marketplaces. The best place to sell online is your own ecommerce website. Owning a website is undoubtedly the best solution for you if you are brand concerned, want to make the decisions, want to plan a long-term run, and want to maximize the returns. The e-commerce website trend is always evolving.So, with Shopygo, you can build an online store .