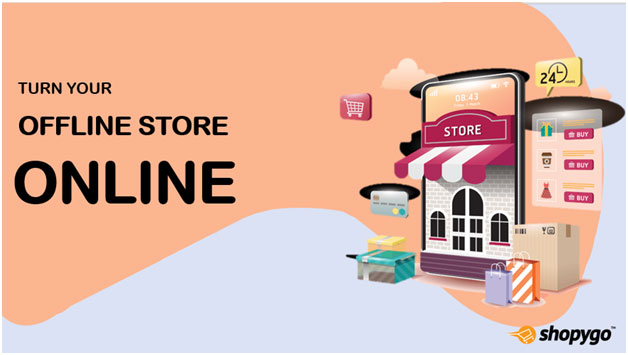 We are so glad that you are reading this guide to know how to take your local retail business online. That is where your buyers are spending a whole lot of their time - reading, watching, googling, socializing, and shopping.
A decade ago, it was never easy to turn your local retail business into an online store. It used to be that you had to buy a domain, find and pay a web host, and then, find and pay someone to develop a website for you.
Today, expanding into electronic commerce is easier than it used to be. All you need to open an online store is a fully-featured e-commerce platform.
And it could help balance out physical store sales declines because of the pandemic. That is the message from other local businesses that have already made the leap.
In this blog post, we will equip you with the right questions to ask, guide you step by step through the process of moving online so you can get a secure plan in place.
Getting Everything Ready
Before you launch your ecommerce store, get all things ready behind the scenes so that everything goes smoothly when you're getting your store online.
1. Brand Identity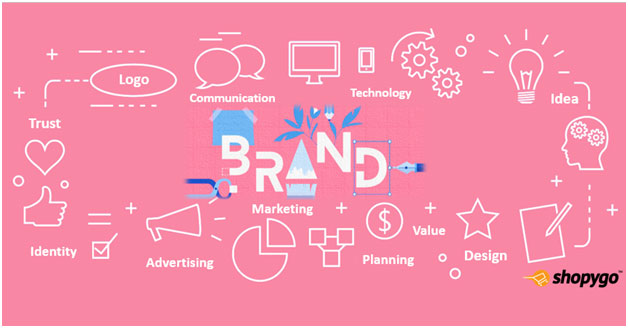 Take a step back and think about your business as a whole. Are you happy with the current brand identity? If yes, you can move on to the next point.
If not, plan a complete revamp - get a brand-new logo, slogan, assets, and colour palette.If you want to learn more about what branding is all about, checkout to learn more.
2. Online Products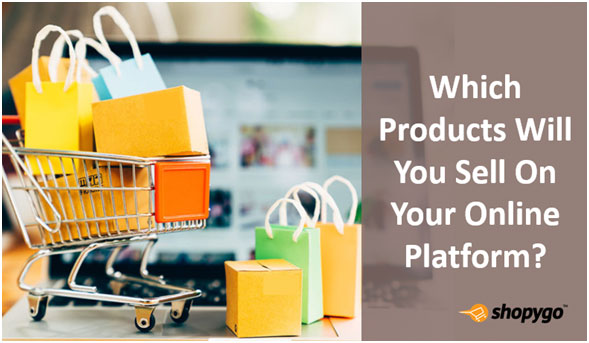 The next step is to figure out what offline products you're going to offer when you start your sales online.
Which products are you going to sell online? It is best to focus on your bestsellers and items that you've noticed getting a lot of requests for. That way you can tailor to a wider consumer base and not waste time or energy on products that aren't going to make you much profit anyway. You can always add more as you go along.
Your offline business is different from your online competition. Ask your current customers to know if there is something they would like to see or think would be better if it is sold online. Use the list of ideas to research online competitors who sell similar products. This step is needed because you must know what products are loved by your customers.
3. Product Images & Descriptions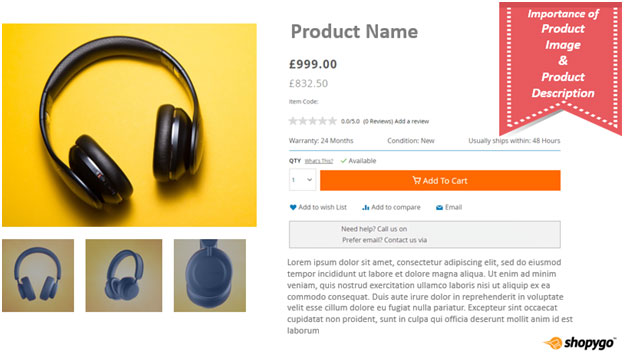 Product photos are the heart of an online store. Take high-quality photos yourself, from different angles, by renting a digital camera.
A product description is just as important as the product image. It must captivate your customer and give a detailed description focusing on the features of your product.
If you cannot think of how to make the description enticing, hire a copywriter who can spruce it up for you.
Perfect your product title, description and create attractive pictures to set your product apart from the rest.
Opening an Online Store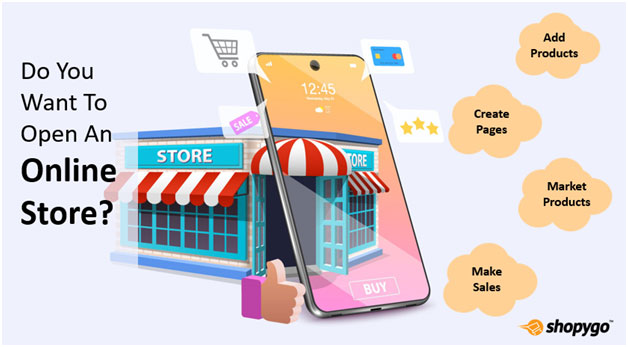 You have many important steps to take your offline store online, but now the fun begins.
Beyond an elegant logo, a camera, and a copywriter, basically what you really need to take your store online is an eCommerce platform like Shopygo, and you can do it all.
Shopygo was designed specifically for small business owners who need to set up an online store, without needing any technical experience.
It can handle pretty much everything you need to do e-commerce. This includes product listing, payment processing, shipping labels, and sales tax collection. Integration of software you already use - for example, QuickBooks - is possible too.
With Shopygo, you can create an online shop, sell from your website and also through social media. To know how to register with Shopygo, read this article. After creating an account, you can start selling in minutes.
Your website will work very well on desktops, mobiles, and tablets and this means your customers can shop your products from any device.
1. Create Pages and Add Products
Adding and displaying your products is a crucial part of launching an online business. You can design a proper product page with images, details, and variants, among other details, depending on the products you're selling. Let's check through each step of setting up products on your Shopygo store.
Then create pages, write web content for your website's main pages (Home, About, Contact, and FAQs). Because of the ease of building a site today, you have to ensure it "draws the customer in and makes a personal connection. It is not enough to simply offer a good product. Customers should learn your story, and get to know your brand while also getting important information to place an order.
Using Shopygo platform to edit your store's website is simple. Just choose one of our awesome designs, and customize your site.
2. Market Your Products
#1 Inform your existing customers that you have shifted to an online store. Put a sign in your window, send emails, and post on social media platform
#2 Build a great online reputation with ratings and customer reviews to bring even more growth. The goal is to entice the buyer while instilling confidence in them that you'll deliver a high-quality product.
#3 Make the most out of your online ads on Facebook, Instagram, and Google. Ads shown are generally tailored to shoppers' interests or how closely your products match the keywords searched. They are a great way to drive traffic and attract customers. Especially those first-time shoppers who have not discovered your physical shop online yet.
3. Make Sales
Congratulations! As you have come this far, you did put in the work it takes to shift your small business online - the smart way.
Guess what? With Shopygo, you just have to do the sales to make money, and we will take care of the rest. You'll have everything done in one place - a single point where all your e-commerce needs will be addressed and taken care of. You can control your entire business from a single dashboard!
Wrapping Up
Customers are moving en masse to online shopping. Become a store that is ready for them! Change from traditional business to eBusiness. You have the advantage that the whole process is becoming a lot more do-it-yourself over these years.
If your business is a physical location without an online presence, your first step is to approach Shopygo's team. Shopygo is a user-friendly e-commerce platform that makes it incredibly easy - and not expensive - for local retail stores to establish their online presence.
Now, take a deep breath, this was a pretty long read. Pull out your notes, and take an action – try Shopygo for a 14-day trial. In no time, you'll be launching the e-commerce store of your dreams. You can try this risk-free period to get started.
We wish you the best as you prepare to shift your business to the next level. Be safe, take care, and continue to check out to Shopygo for more advice, strategies, tips, and helpful resources. Remember, you can ALWAYS reach out to clear your doubts as we have helped several businesses like yours to take their physical store online.