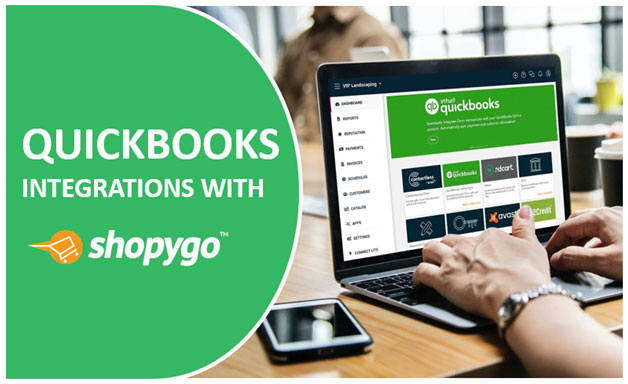 What is QuickBooks?
QuickBooks is a phenomenal piece of program which lets businesses track their revenue and expenditure. It is the accounting software used by almost 4.5 million businesses worldwide, and has been around for three decades. It is developed and marketed by the leading financial software developer Intuit.
For any moment you hear, or are told about the topic of accounting/book-keeping software for small and medium-sized businesses (SMEs), the first thing that pops up in your mind is QuickBooks. Even for the store owners who are lacking financial or accounts background, this solution is extremely popular among them as it's simple to use and understand.
Why QuickBooks Integration is Necessary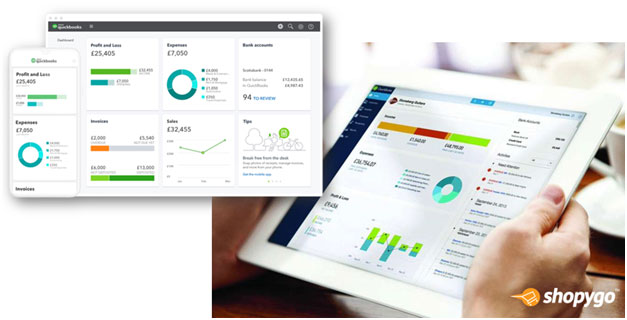 It is a good thing when you cannot keep up with orders. It shows that your online store is growing!
But it is not a good thing when you're frequently shipping orders late or sending the incorrect product to the buyers.
With growth, comes growing pain. At this point, your employees will spend their whole day just feeding sales data from one system to a different one. When they do it manually, they can only update the number of stock items at the end of the day and not immediately after each sale. That will open you to a huge risk of selling more products than you can fulfill. You can't focus on your customers' experience, rather you will just try to keep up with the orders. That poor buyer experience can backfire on your store. Fulfilling orders perfectly and promptly is very, very important to retaining customers and word-of-mouth marketing. You must be confident that every product that's shown in stock on your storefront is available for fulfillment in real-time.
Because there's so much data pouring every day, automating the accounting side of your business is the smart step. Not only are you ensuring accuracy and consistency over the lifeblood of your business, but you are updating and storing your shop's inventory, customer data, orders, store transactions, and shipping details automatically.
Isn't it time to integrate your ecommerce platform with QuickBooks? You might already have a good choice in mind to work with top systems like Shopygo and QuickBooks.
Which eCommerce Platform Best Integrates with QuickBooks?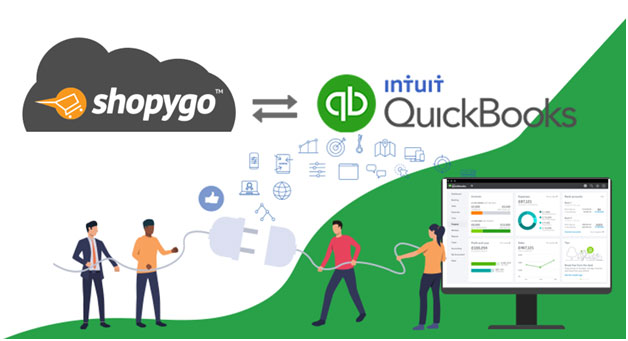 When you first start searching for a technology solution that lets you integrate the two, be aware that much of what is sold today is considered 'middleware' or file transfer software. A lot of these are just single task integrators which are stop-gap fixes, with a short life-span. These kinds of partial integration solutions are cheap for a reason.
On the other hand, settling on an e-commerce platform such as Shopygo can simplify your processes. When you use an eCommerce platform that works with QuickBooks, all your data will automatically sync with your bookkeeping records. Besides an array of features and abilities, Shopygo lets you easily sync your store's data with QuickBooks as well. Sales info from Shopygo goes into QuickBooks, and inventory spending in QuickBooks is used to update Shopygo.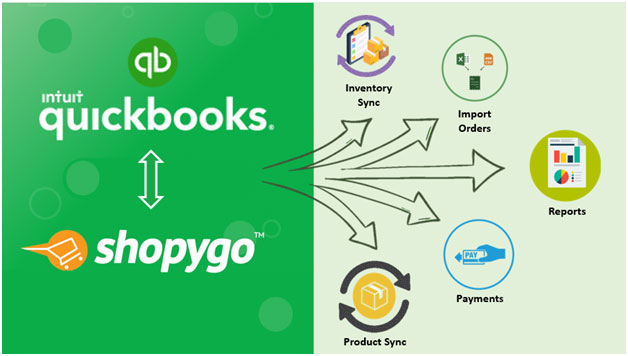 Import orders
Automatically import all your orders from Shopygo to QuickBooks every day.
Inventory sync
Automate your QuickBooks inventory management with your Shopygo inventory.
Product sync
There is so much to control - the product title, category tag, product description, and imagery are a lot. If your spreadsheet system makes it awkward, it is time to integrate with QuickBooks and cut out those manual steps. Add products from QuickBooks to your Shopygo store, and the product data will be synced in real-time.
Payments
How does that manual financial record serve you when tax time is around the corner? You may put it off to the last minute or pass the mess into an unlucky accountant - and that will cost you dearly.
Sync your invoices, payouts and fees with your QuickBooks account accurately with Shopygo.
Have an honest look at your business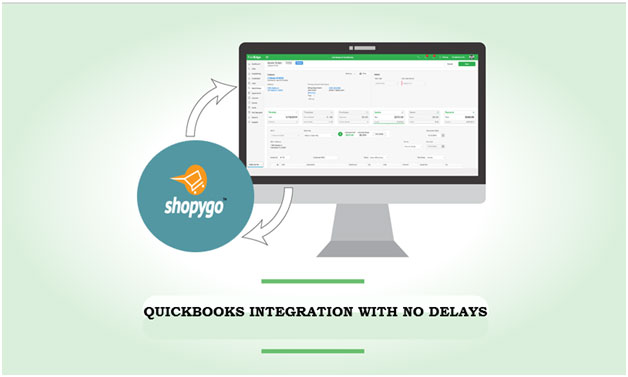 Real-time and exact information is the foundation for great business decisions. How to make a sale or production plan when you cannot say how many units of an item is in stock? How do you make a tax plan when your sales are not accurately and promptly displayed in your books?
With Shopygo, you can have an exact gauge on where things are at in your business. The integrated data source can capture a broad perspective that will draw the entire reality of your business. You can see the breakdown of the products and how much you have made on them. Shopygo gives you access to important financial reports (like profits and losses) in such a way that you can oversee the health of your online store anytime. When you have access to such reports, filing the taxes will be a breeze.
Final Thoughts
Yep, Shopygo's integration feature is so well-built that it's actually capable of handling all kinds of data including Product Category, Warranties, Shipments, Customers, Warehouse, Invoices, Orders and Products.
Flexible shopping carts with Shopygo meets flexible accounting with QuickBooks. We bring these together in a clean, two-way sync between Shopygo and QuickBooks. QuickBooks made a name for itself before the first dot-com boom as the leading accounting software. Shopygo hasn't been around as long, but it keeps your store looking great and operating smoothly. Pairing the best accounting software with the best ecommerce platform seems like a no-brainer. You get the power of QuickBooks' accounting, and the custom features and professional look of a Shopygo site. This means you get the best of both worlds, and you have your ecommerce endeavor to be as enjoyable as it is profitable!
Your customers are smart. They will purchase with a merchant who anticipates their needs and provides them with the best experience. With all the pain points well figured out, Shopygo is designed to loosen up the snags of merchants from the early stages to the growth. Contact Shopygo today to discuss how we can get you up and running with an ecommerce store that fully integrates with your QuickBooks Accounting Software.