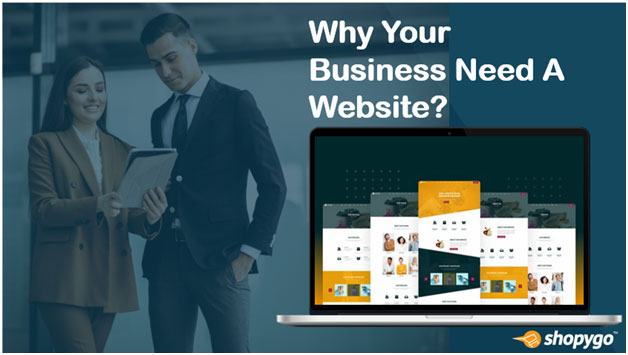 A website is essential for any business in today's digital world. If you own a business and don't have a website, you're undoubtedly missing out on business opportunities. As essential as social media is for your business, a website has the ability to change your business's online impression and messaging in ways that social media cannot. A well-designed, professional website will clearly define the products or services you offer, and it will give your customers a better understanding of your brand value. You might be hesitant to build one for your business because of not having enough time, maybe you are not tech proficient, or you think it's too expensive or the all-too-common "have enough business and don't need one." The fact is that you don't need to be tech smart; building a good website for your business can be inexpensive and simple, and not having one is losing you time and money.
Regardless of industry, a business's online presence can have a significant impact on its performance. Some businesses still don't realize that the majority of their customers will check their website before making a purchase in this day and age. A website can be used for a variety of marketing methods to help your company flourish. The website reaches a significantly larger audience than any other kind of advertising. Your website will be the central focus of your business's online presence.You may promote your company on social networking sites, forums, and pay-per-click promotional campaigns all over the web.
Customer behavior has evolved throughout time to adapt to the digital period's developing technologies. The number of people who use the internet to find businesses has exploded in recent years. In 2020, 97 percent of people looked for a local business online. As a result, if you want to expand your business by reaching the right audience, you must be found online - which means you must have a website. However, the question "why do I need a website?" is still asked frequently. Here we will discuss the top 11 reasons why your business, regardless of industry, needs a website in 2022.
1. The Business's Credibility Is Boosted By Its Website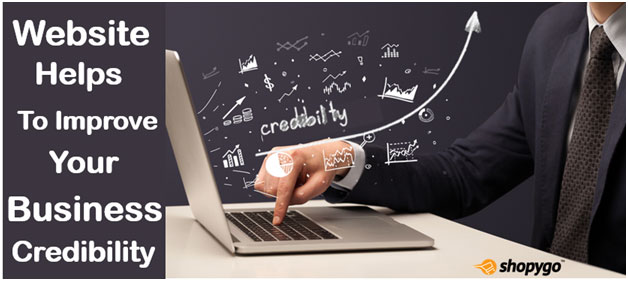 One of the most important reasons to have a business website is to improve its credibility. There are certainly other companies that provide a similar service to yours.In fact, 56% of respondents say they won't trust a business that doesn't have a website. Having an attractive and efficient website delivers valuable information to your visitors. People may doubt your credibility as a company if you don't have a website. First impressions are important, and websites provide you the opportunity to make a good one with a well-designed introduction to your business. Having a website allows you to make a strong first impression and reassure customers that you are a legitimate business. A website can help you demonstrate your expertise and promote your company more effectively. Standing out in a crowd can be as simple as having a website. To establish credibility, create a website that includes the following aspects.
Use Real-time Images: Rather than using stock photos of staged settings to illustrate your website, take original photos of your company, employees, products, and services in action. Use photographs to demonstrate the worth and quality of your work. Include before-and-after photographs to demonstrate what you can achieve with your services.
Testimonials: Collect customer feedback and statements and post them, along with images of the reviewer. The most powerful influencer in purchasing decisions are the reviews that your existing customers give on your products and services. This might include personal recommendations from family and friends, as well as useful evaluations from strangers who have used a product or service. In fact, 90 percent of shoppers claim online reviews influence their purchasing decisions.
Logos: If you work with high-end clients, show them your other logos if you're in the business-to-business space. Include logos of clients with whom you've collaborated or assisted. Include the logos of any relevant, trusted brands or groups with which you are involved. Display the logos of industry groups with which you are affiliated or a member.
SSL certificates: Add an SSL certificate to your website to provide an extra degree of security for clients sharing personal and financial information. Display icons for the security software you use to protect information on your site to encourage customers to trust it when they enter.
Include links to your active social media profiles so that audiences may visit your other platforms to see more proof that you are a trustworthy, active, and engaged business.
Blog: Show your customers and clients that you know what you're talking about by publishing helpful blog posts. Sharing your knowledge benefits your clients by giving them a cause to browse your website and establishing you as an industry leader.
Terms and conditions: Include a link to a terms and conditions, disclaimer, and privacy policy page somewhere at the footer of your website. These pages operate as an agreement between your brand and site users, allowing you to inform them about how you utilise their data and how they should use your site.
2. Businesses Having A Website Are More Easily Found.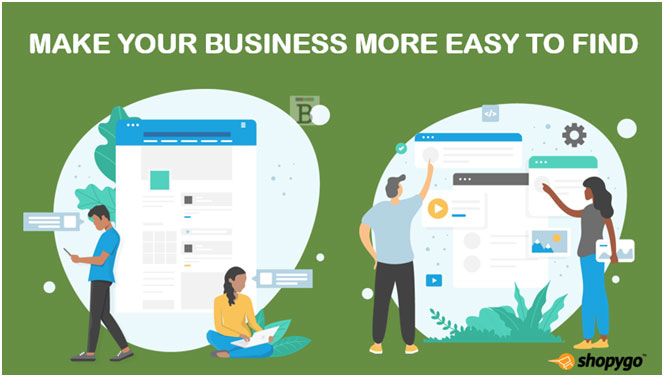 This is one of the most important reasons why a business needs a website. When it comes to buying a product or service, most people prefer a brand that is easily accessible and can be reached at any time. The major reason for this is that a website is where people can learn everything they need to know about your business, including who you are, what services you offer, and how to contact you. Furthermore, having an official website makes you accessible 24 hours a day, seven days a week. As a result, they have the ability to contact you at any time of day. This is yet another reason why your business requires a customized website. Customers can easily contact you and purchase your products or services, thanks to your website. They can make purchases at any moment by visiting your website. On the site, you can even keep track of your customers.
3. Organic Search Engine Traffic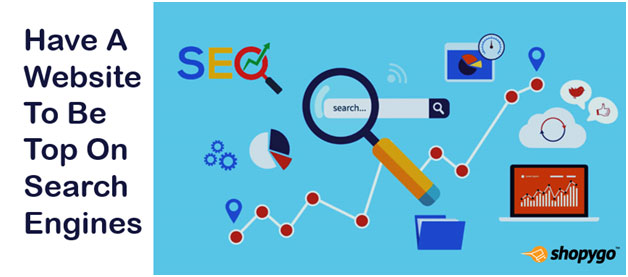 A website can also help you appear in Google's search results, making it easier for customers to locate you. One question you might have is, "How does it matter?" Here's how to do it: When customers had to do business with a company in the past, they would conduct a detailed background check and contact every previous client to inquire about you. Finally, only after they were certain, they would continue. The times, however, have changed. Customers have become more knowledgeable. They don't want to waste time on background checks any more. Instead, they prefer to use Google to conduct their searches. This is, in fact, the first thing people will do when they hear your brand's name. Now, if you have a website and have done effective SEO on it, it will appear in Google's top searches. You have a chance of appearing in Google search results once you're online and have an SEO-optimized website. This means that if someone searches for a product or service, your website could show up in the results.People will also be able to locate you if they search for additional terms relating to your business. This provides you with the opportunity to significantly expand your customer base.
4. Integral Part of Online Marketing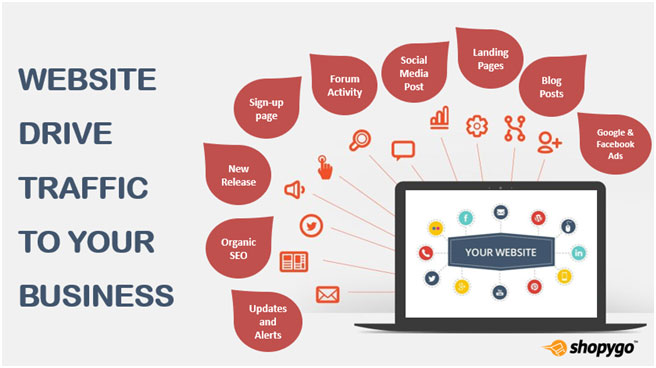 Once you're online and have an SEO-optimized website, you have an opportunity of appearing in Google search results. This means that if someone searches for a product or service, your website could show up in the results. This provides you with the opportunity to significantly expand your customer base. Marketing and sales become a lot easier when you invest in a website. Instead of asking your sales force to cold call, you might put up an online marketing strategy that gathers leads from people who are actively looking for products and services similar to yours. This implies your marketing team will be able to pitch and sell directly to customers who are interested in what you have to offer.
Traditional techniques of marketing, such as press releases, print ads, and flyers, are known for being stressful and time-consuming. They are quite expensive and require a significant amount of effort. Even so, the results aren't up to par. On the other hand, online marketing is both less expensive and more effective. It can produce more results with less effort, making it a far better option if you need to get things done quickly. While online marketing can be a powerful tool for promoting your company, it doesn't matter if you don't have one. A website will be the last destination for clients that arrive via various channels such as social media, blogging, email marketing, and video channels. Furthermore, digital marketing enables you to engage with people who are looking for you, whether through paid search, SEO efforts, social media marketing, or content marketing.
5. Generate Leads Faster & Convert Prospects To Paying Customers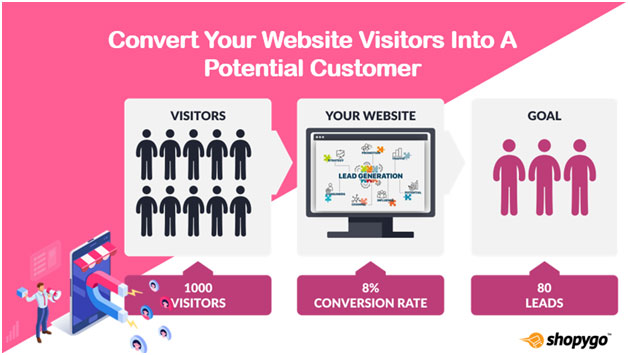 Every website should have a conversion tool of some sort. When someone visits your website, you want them to take some action. If a user doesn't see an endpoint on your website, they'll probably leave without giving you any information about who they are or how you may convert them into a customer. If you're selling things, for example, make sure your website has an e-commerce platform so people can buy them. Make sure you have a form ready to take their information so you can communicate to them about the services your company offers or have them join up for an email newsletter. If you want them to read a blog, make sure you point them in the right direction and encourage them to share and comment on it. Make sure there is a call-to-action on your website, no matter what your business is or what functionality you want it to have.
6. Make Brand More Visible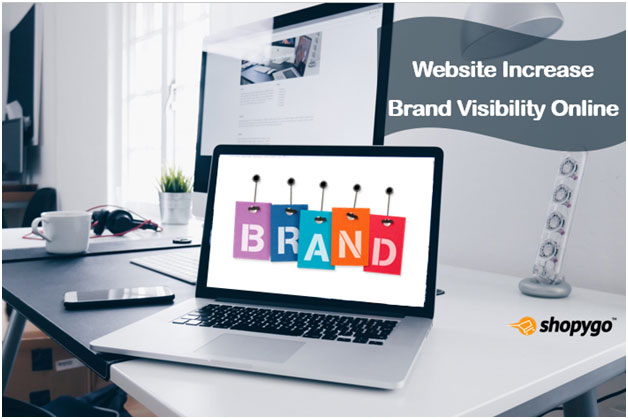 One of the most essential parts you can do by using a website is to show your brand to potential buyers. If you clearly define who you are, what you represent, and what you stand for, customers are more likely to buy from you.This is also something that might help you stand out from the crowd. It's difficult to do this without a website because people can't easily find quality and reliable information about your business. A website offers a platform for your communication and helps to shape the online perception of the brand in ways that social media can't. The platform allows you to position yourself in the market to attract the customers you're looking for. Click here to read more and get an idea about what branding is and how it reflects in your business.
7. Promotes Products and Services To The Right People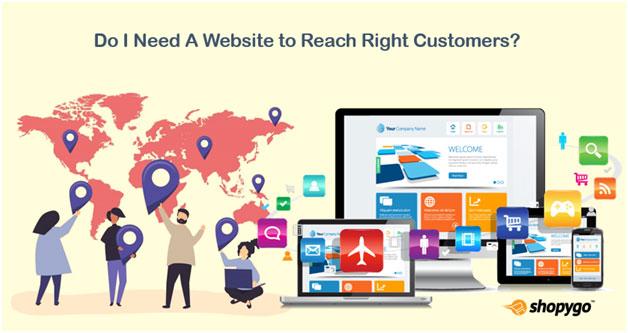 If you want people to buy your products or services, your presentation is important. Through the website you can showcase your products or services the best way possible. In that situation, it's also important that we present our skills in the greatest light possible, which a website may facilitate. It allows you to be more creative. You have complete control over how your services are displayed. Attractive graphics, short video tutorials, and downloadable PDF instructions are all options. What you can achieve is only limited by your creativity. And do you see how all of this can be beneficial? Customers get exactly what they want. As a result, they're hooked and won't buy anything else. Hence, you'll be able to build a loyal customer base. Add more to your site to help you earn sales, in addition to a simple product list or menu.
8. Update and Showcase Your Offer
It's simple to make updates and notifications to your customers because your website is available 24*7. It's a way to keep them informed about everything you're up to. You have a better chance of upselling them when something is really relevant to customer. It cannot be stressed that a website is your target audience's first point of contact with your brand. You have complete control over how you position your business. You can also provide brief video tutorials or printable PDF instructions in addition to displaying your offers with features. You can also promote your achievements, testimonials, and any features that will help your visitors meet their objectives. This expands the time your customers spend on your website and may impact their decision to contact you.
9. Do Customer Service and Save Time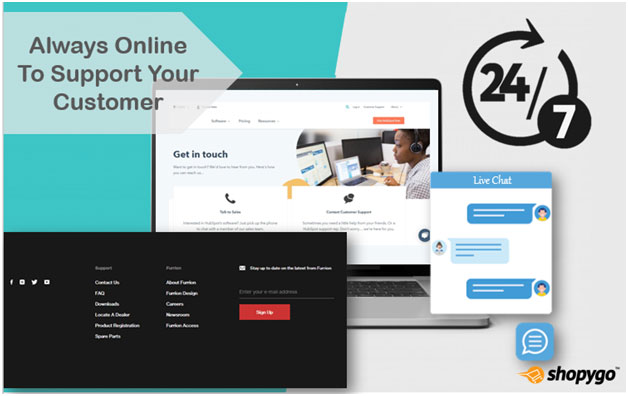 To get a website, you don't need to be technically proficient. Shopygo has simplified signup procedures that make the process for you quick and simple. It has the potential to be very cost-effective. Websites provide a higher return on investment than any other type of marketing. A website should be your first priority if you want to market your business. The relatively low cost of developing a business website will pay you in the long run by bringing you new customers and establishing your brand.Communicating with new customers takes time, whether you're exchanging emails, making phone calls, or sending out proposals. By giving solutions to common customer queries, your website can save you time, so you can spend your time on more important business activities.
10. Carefully Target Your Customers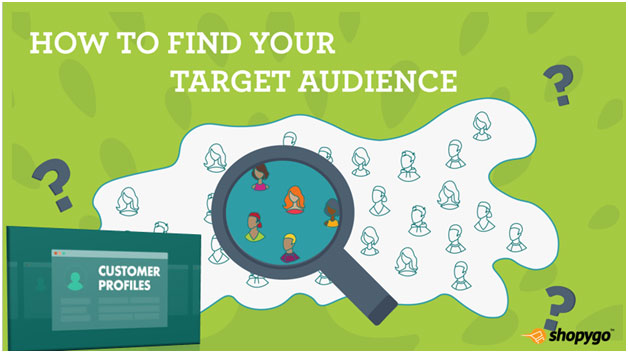 The website is your platform for answering all of your potential customers' basic questions about your business. This is particularly true with B2B marketing firms. When people come to your website, they want to know what you do, what products/solutions you offer, where you are located, how to contact you, and so on. They determine whether or not to follow up once they are satisfied with everything. Just keep in mind that today's consumers expect instant gratification, so keep it basic and short when providing such information. Make use of your business website to aid in the discovery of new customers.
You may be satisfied with the size of your business at the moment, but every business undergoes customer turnover. You must attract new consumers to ensure continuing success, and one of the easiest ways to do so is to make yourself visible on Google. Your business can benefit from a properly-optimized website by ranking well for a range of search queries and attracting a consistent stream of new customers. There are various free SEO tools available that make optimising your website simple even if you have no prior experience.Unfortunately, without a website for your business, you have very little control of what happens. Keep existing customers interested, informed, and well-served by using your companywebsite. You never know when someone will be in urgent need of your products or services, and if you don't have a website, you'll miss out on potential customers who already know you.
11. Strategy for Customer Targeting
Another benefit of having a website is that you can track the following major performance indicators in addition to getting people to visit it.
Regular Visitors: The number of visitors to your website.
Unique Visitors: The number of persons who have only ever visited your website.
Pageviews or impressions: How many times did users read or visit a page?
Bounce Rate: The percentage of visitors that left without reading the page they were on.
Average time on site: How long do visitors stay on your website?
All of this information can assist you in determining how to strategically target your customers. You may learn what kind of content consumers prefer and how to improve the user experience to keep customers coming back. As a result, your website will improve and attract more visitors. Thus, you should concentrate on creating a good website.
Being left behind comes at a much higher cost than having a website.
So, do you really need a website for my business? Your business requires a website, and getting one is now easier than ever. While you may assume that not every business requires a website, we've shown why every firm must. There is a very low and inexpensive barrier to entry, and there is a huge possibility to assist in the growth of your company. It's vital to have a professionally designed, brand-differentiating website if you want to increase sales, enhance your bottom line, and expand your business. It allows you to put your brand's experience in front of the right target audience. Furthermore, a simple website costs extra but can generate big returns in the long run. So, rather than asking why your business needs a website, consider why not!