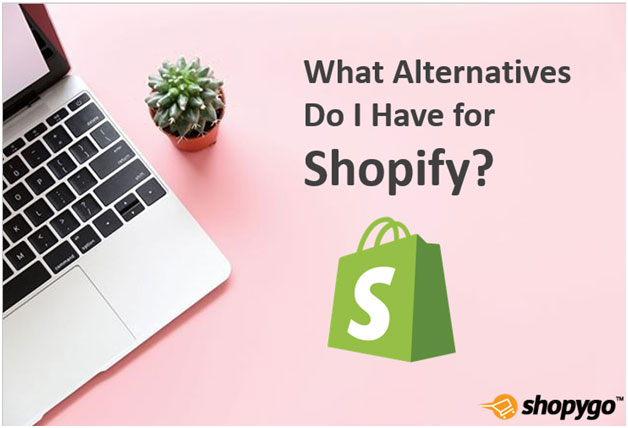 As the high street is struggling because of COVID-19, Shopify is exploding in popularity. With huge multinational brands such as KKW Beauty and Fitbit choosing to partner with Shopify, no wonder a vast number of online businesses want to jump on the Shopify bandwagon. Around 300 million online shoppers around the world purchased from a Shopify merchant in 2019 alone.
But Shopify still has not achieved mainstream consumer recognition. "It is everywhere, but nowhere at the same time," says Sean Sands, an eCommerce expert in Melbourne.
Shopify seems to have shifted its focus from SMEs and moved over to the larger multinational brands, who presumably provide them with higher profit margins.
Over the past three years, there have been many chats around the eCommerce platform. At first, that was it - just a chat - and now it is happening; it took a pandemic for people to realize this.
Style Over Substance?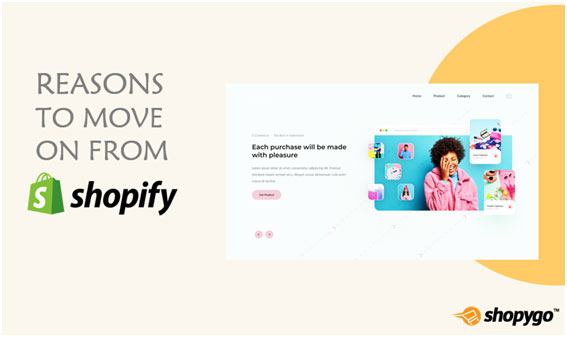 Designed to be eye-catching and stylish, Shopify was able to flood the market with their eCommerce solution. They are fantastic at marketing themselves. They use the success of multinational brands that use Shopify. Consequently, small businesses can become blinkered and easily miss Shopify's many drawbacks.
1. You cannot fully implement SEO.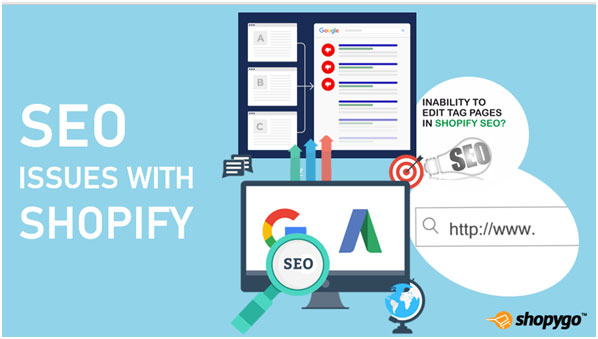 Shopify, unfortunately, makes it difficult or almost impossible to implement many SEO fundamentals.
#1 Let's say you are using the same product description for every page to save time and money, and Shopify automatically puts in a canonical tag. So, what happens? Google counts this as duplicate content and brands it as plagiarism.
#2 Shopify limits to 70 characters for a title and 320 characters for a meta description. On the surface this may sound like a good thing, but the point is, 70 characters for a title is a misleading number given that Google measures width using pixels.
#3 Unlike other platforms, Shopify will ask you to set the ALT text at an image level. This means if you use the same product image across various parts of the website, you have to keep repeating the process of entering the ALT attribute.
There are many hacks and workarounds to solve Shopify's default SEO. But be aware of what you will never be able to do with it.
Customize robots.txt
Customize URL structure
If SEO is critical to your business, these limitations can hurt a whole heck of a lot.
2. You have to pay more but you get less.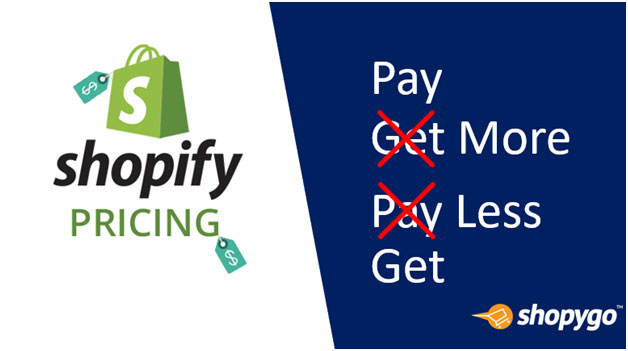 Shopify is a top product in its space and it charges accordingly. It brings very few benefits with a huge difference in price.
On the other hand, settling on an e-commerce platform such as Shopygo can simplify your processes. When you use an eCommerce platform that works with QuickBooks, all your data will automatically sync with your bookkeeping records. Besides an array of features and abilities, Shopygo lets you easily sync your store's data with QuickBooks as well. Sales info from Shopygo goes into QuickBooks, and inventory spending in QuickBooks is used to update Shopygo.
Shopify is separated into four different pricing plans, the cheapest being $29/m and the most expensive being $299/m. Shopify's Basic plan only comes with the barest of features that are needed for an eCommerce site. It provides two staff accounts
Advanced features like automated real-time shipping charge calculation, international domain, and international pricing are only available with the higher-tier plans.
Professional reporting is excluded from the Basic Shopify package. So, you have to pay at least $79 a month to have this functionality. This is the most discouraging aspect of this platform. A more insightful reporting should not be limited to those with deeper pockets. Businesses with fewer budgets need reports the most to help them grow.
Other additional features come with a price tag too. If you want anything more than a basic eCommerce website, you'll need deep pockets to be able to afford additional features. That means you have to pay for the most expensive platform plus additional apps.
3. You'll need a steeper learning curve.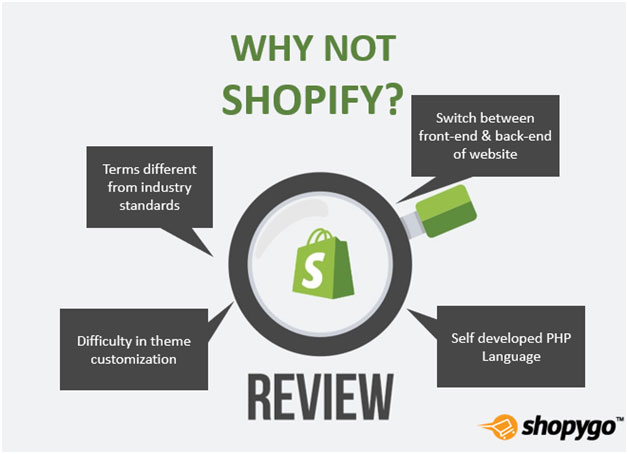 Lastly, Shopify comes with a learning curve as they use certain terms that are different from the industry standard. For example, they use the term "Collections" to indicate product categories.
Similarly, to set up your site, you'll often have to switch between the front-end and the back end of your site. This is because different store options such as payment gateways and policies are located in the backend while theme customization options are found on the front-end interface.
Moreover, Shopify uses their self-developed PHP language called "Liquid". You need to know how to code in Liquid to edit your template. It is unfortunately a skill that is beyond the majority of pop-up store options. Theme customization is difficult unless you have knowledge of this language or are willing to hire a website developer. And when you change your store's template, you have to reformat the entire website.
Shopygo: The Best Shopify Alternative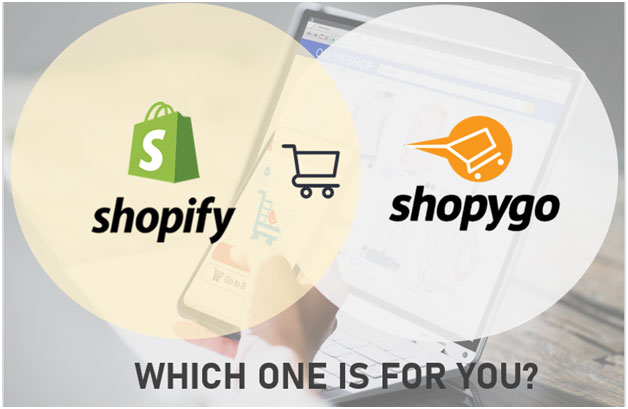 Do you want a super-easy way to create your store, have an online store without needing to make it from scratch, or want a store with? A perfect Shopify alternative with bespoke features? Sounds impossible to find something like that?
Well, look no further.
Shopygo's team has invested tons of development time into making our platform as easy to build, maintain and benefit as possible. We wanted to bring Shopify's easiness of use to Shopygo while adding in a list of other important features that Shopygo lacks.
Here is a quick rundown on these features and why they are important for your online business to sustain long-term success.
Shopygo lets you work fully with SEO.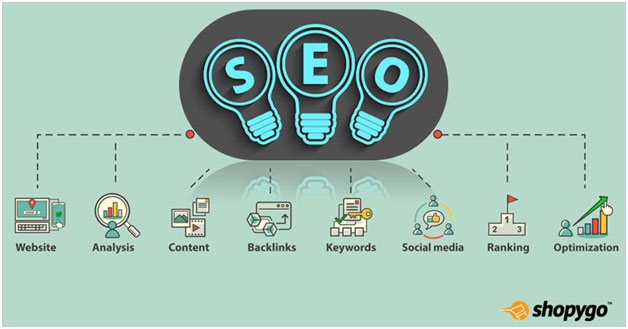 Shopygo's SEO capabilities are the shining stars of the platform. Shopygo holds its own in the SEO department and doesn't impose any of the aforementioned limitations. It has every essential feature that's needed to rank your store on Google.
Shopygo's supercheap plans come with extra features.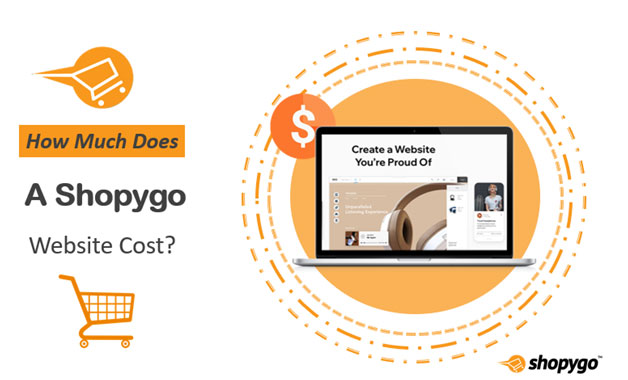 Part of what makes any software stand out is its bevy of dedicated features. Shopygo's basic plan costs 27$/m and offers 3 staff accounts, insightful reports, shipping rate calculation, international domain, and international pricing. Check here to know more about Shopygo Pricing Plan.
Shopygo is extremely easy to work with.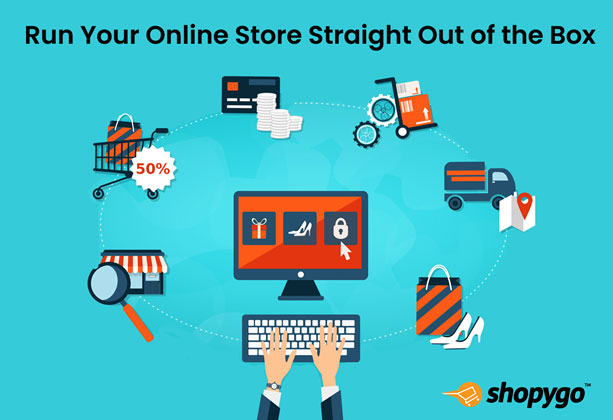 Finally - here's the big kicker. Shopygo has the ability to run straight out of the box, which empowers store owners with no web coding or design experience to craft a functional eCommerce store.
Final Thoughts
Shopygo's vast capabilities don't end here, but these three features sure do give you the initial boost that you need to start seeing real sales.
There's a lot to love about Shopify. It's simple. It's sleek.
But it's also limiting. Most of all for features.
As great as the opportunities are in Shopify, there are features you will have to let go of if you choose to go this route
Shopify is a great-looking platform but lacks functionality, especially if you are not paying for an upgraded plan. Their platform can be a perfect fit for certain businesses, but if you need flexibility and all-in-one features, you may be greatly limited by what Shopify can offer and how far your budget can stretch.
The e-commerce world's new shift has created a few roadblocks - particularly when scaling a business fast. Businesses have noticed that Shopify falls short when supporting this growth, and that is where Shopygo comes into play.
Shopygo's impact on eCommerce habits is beginning to be felt. This SaaSiest platform transformed selling, making it possible for the Davids of the retail world to take on the corporate Goliaths and win.