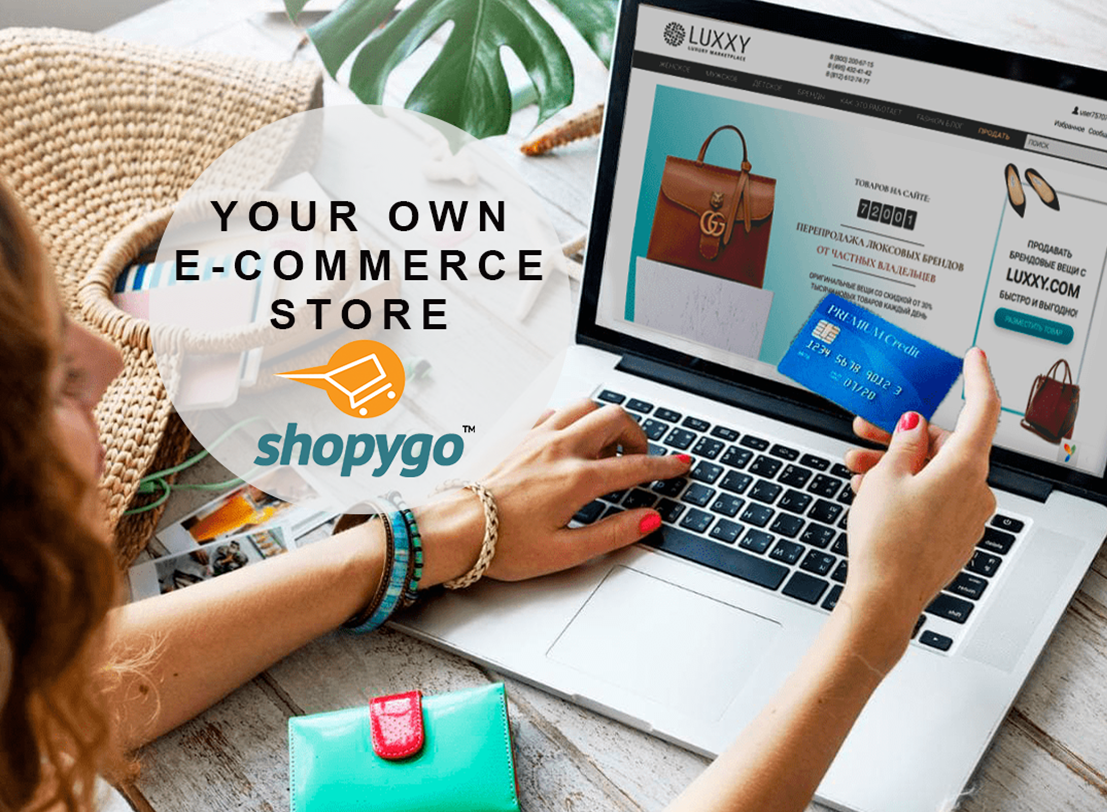 There was a time when starting an online business was immensely difficult. The seller would have to hire a person who knows to code to build the website for you. Today, technology has made it easier to start an ecommerce business quicker than one could have imagined a couple of years before. The platform takes the hassles out of creating a website. It is not even an exaggeration to say a seller can get your site up and running in a matter ofminutes.
Shopygo is hyper-focused on giving a business all the eCommerce features it could possibly desire. It is a simple-to-learn, sales-driven platform that is excellent for busy entrepreneurs. It is fast becoming the platform for growing ecommerce businesses. Why? Because it has nailed it when it comes to some key features to run a successful online store. Let's find out about 5 of the most significant features that Shopygo provides and how these can skyrocket your online store sales!
1. Your Online Store
A basic asset of any eCommerce is a well-designed online store for selling the products. With an online store, you're always open. The chance to earn profit is always there, as you can receive orders all day without any interruption. An ecommerce business offers a new channel through which one can reach an even wider audience of potential consumers. You are not dependent on anyone and you're not bound by anybody's set of rules. As long as you can access the internet and your email, you can administer your online business from wherever you are - be that in your office, at Subway, or on the beach. Shopygo provides a quick way to easily build an ecommerce business without the fuss over server expenses which will incur with a self- hosted platform.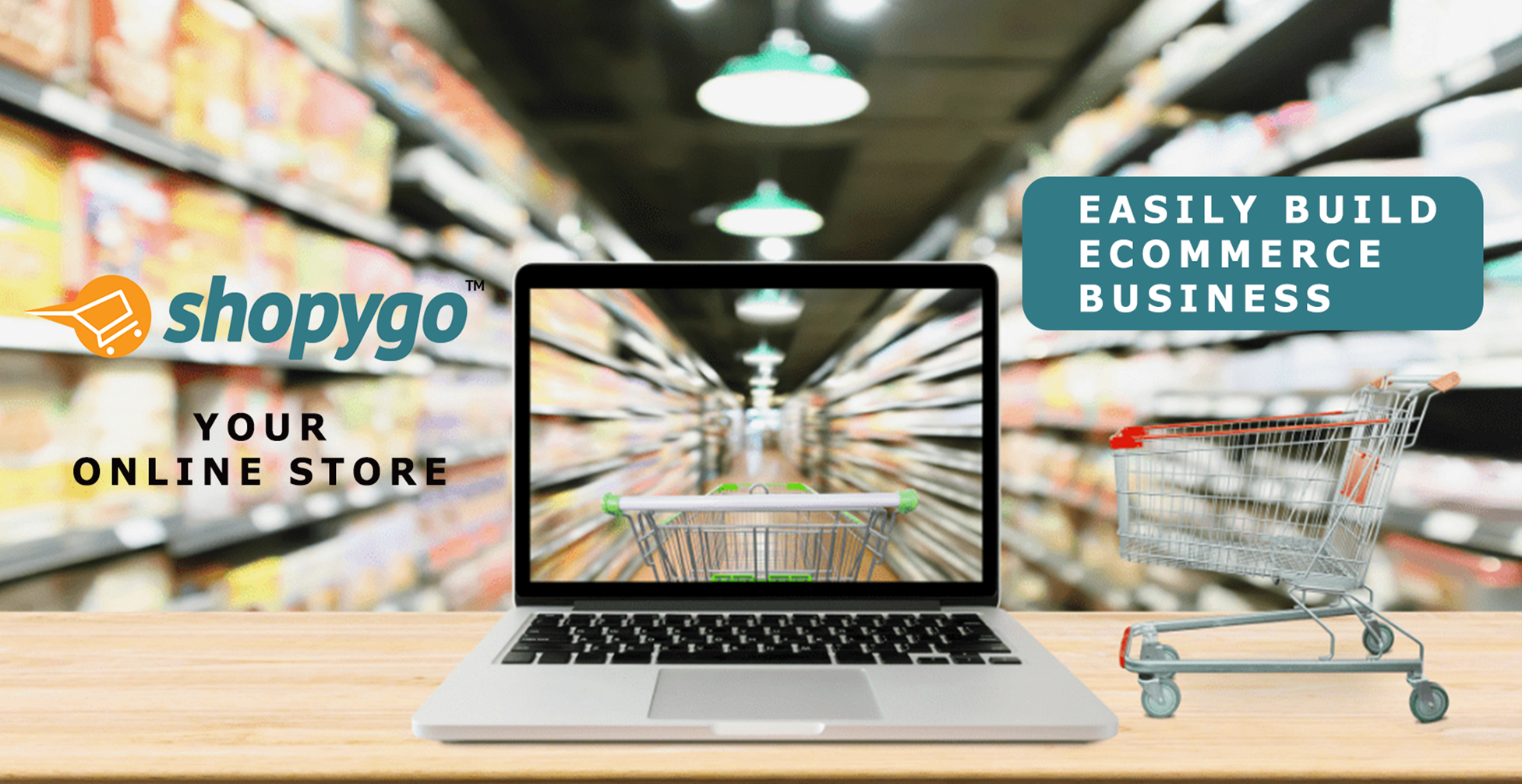 2. Free Themes
Just like people would not like to pass much time in ugly physical stores, the same goes for an online store. Online store is even more limited as all the owner has is a site, to try and produce the same feeling attained from attractive furnishings or lightings. Your website's style sets the tone for your business. Layouts are half of the equation in terms of site's look and appeal.
Luckily, Shopygo knows this. It offers ecommerce entrepreneurs with eye-pleasing site themes and layouts. Shopygo's free eCommerce themes come in plenty, all of which are mobile responsive. Our themes aren't just easy to work with, but they're also built to be visually appealing and thus more likely to increase conversions.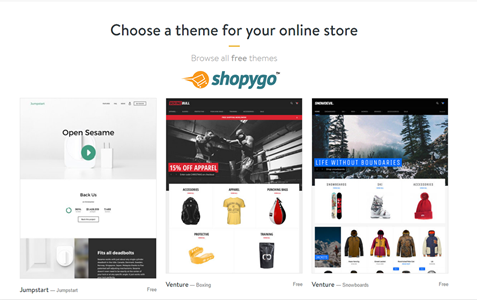 3. Store Dashboard
Shopygo offers a powerful and intuitive admin dashboard. Right after creating an account, Shopygo guides the seller through the password-protected product creation and management area where all facilities can be accessed and controlled. The user can add a new product or deactivate/delete an existing one without breaking a sweat. Shopygo lets you add variants along with their price and image. With categories and subcategories, supplies tracking, inventory management, and manufacturer creation, the product management area is top-notch.
It is the part of your store that rightly categorizes each store element, from the looks to payments. Every part is labeled in a simple way and you can just click your way through most of it. If you're one of those people that aren't very tech-savvy, Shopygo's admin dashboard will most likely be a delight for you.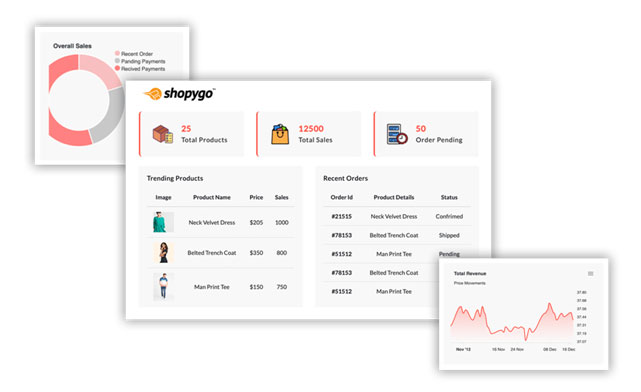 4. Store Dashboard Access Control
You can have multiple logins within a single store with the help of the staff management feature. As a site admin, you have the option to create individual accounts for your staff members who will get the privilege of login to Shopygo Admin and manage your business activities.
Additionally, you can control the permissions and the functions that your staff is permitted to access, which means you can restrict them from specific functions. You can decide the level of access that your staff has to your store depending on their role.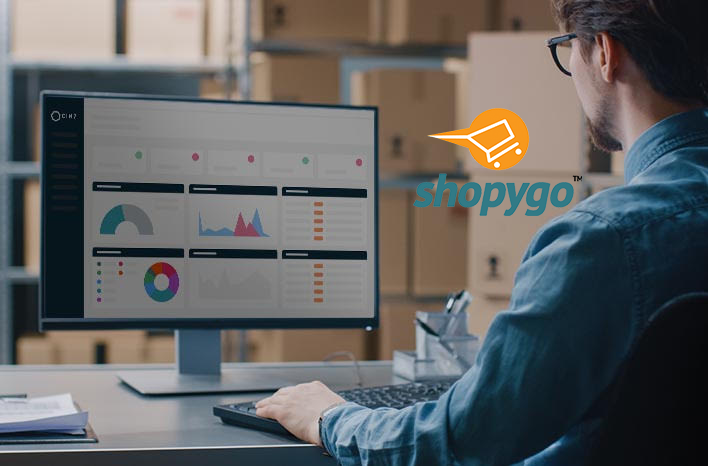 5. Your Own Mobile App
Shoppers always prefer apps to mobile browsers. A mobile app will put your product or service right in the palms of customers' hands on their smartphone, no matter where in the world they're located. Whenever somebody wants a product you sell, all they have to do is whip out their phone, open your app, browse through your store, and click to order.
With your own branded mobile app, you can manage business anywhere in the world on your fingertips. All the features in the seller dashboard are available in the mobile app, including product alert, order alert, accept/reject orders, etc. Push notifications notify sellers when there are orders made. Notifications help people remember your store, and if put up rightly, lure them back to your application.
Your customers can make an order, track their delivery, chat with your staff, etc. You and your team will get incoming orders alerts, can assign delivery staff, do inventory management, set pricings and catalog. A single delivery person or a huge delivery fleet, Shopygo will show turn- by-turn directions, enable delivery payment, and more.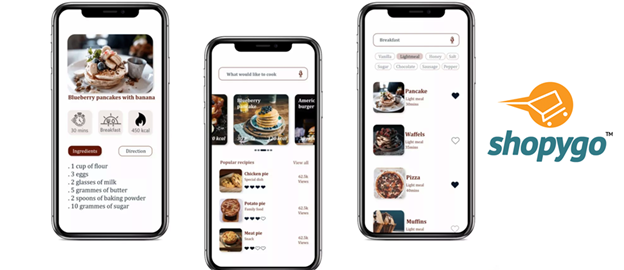 Final Thoughts
These are the bigger features. The heavy hitters; the front-page headlines. And certainly, these aspects are some of what drives us dole out glowing a recommendation for Shopygo. But these aren't what actually pushes us to go gaga for it. Where Shopygo shines is when we get down into every nitty-gritty detail. Shopygo brings you an eCommerce platform packed with a varied collection of features and capabilities. It has a treasure trove of functionality which can be to your store. You start off with a 7 days free trial, so you can be sure that you won't be locked into a system that might not work for you.
Undeniably, Shopygo channels the start-small-and-grow-big philosophy. At the heart of Shopygo's success is how it artfully blends ease of use and customization. It will leave room for flexibility and scalability, understanding well that businesses are dynamic. What starts out as a small store can be a full-on products store in less than half a year.