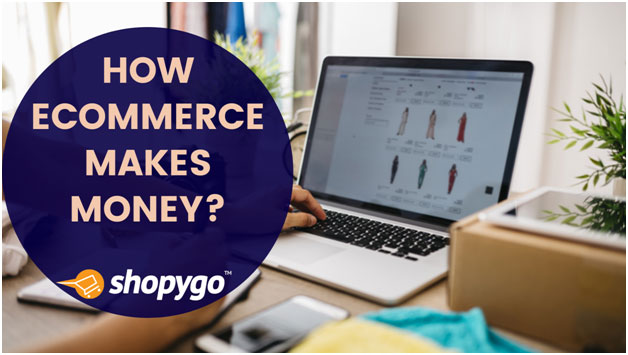 So, why is ecommerce so powerful?
Well, if you wanted to buy a couple of baggy jeans in 2001, you'd have just visited the shopping mall. And hope they carried what you wanted. Or you might have looked up local stores near your house. Then start calling, hoping to find a business owner who had what you were looking for.
But today if you want even the rarest kinds of jeans, you will probably start by searching online. You'd search Google, online marketplaces like Amazon or social media.
Even if you do end up purchasing the jeans from a nearby local retailer, I'm betting you do at least some of your researches on the internet first.
My point?
Most shoppers have shifted their buying habits to the internet, which is why you have to make a product catalog on your online store which shoppers can browse and select the product of their choice for ordering.
Yes, this does lead to a lot of competition from around the globe. You just need to have an understanding of a few online marketing tactics whilst utilizing your resources properly. Our fellow Googlers are overloaded with choices to buy online, and until your business has built a trustworthy reputation, your potential customers may not be inclined to pay a stranger for products or services.
Fortunately, you can win through social proof - a high number of followers, an actively engaged community, positive product reviews, and plenty of authoritative content. Once you are able to do it, it means your eCommerce business is a success.
As a full-service eCommerce development company with years of experience in building profitable online stores, Shopygo has some guidelines to follow to get your site to start generating revenue as quickly as possible. Note that this is not going to be a get-rich-quick scheme or a "passive income" operation.
1. Niching Down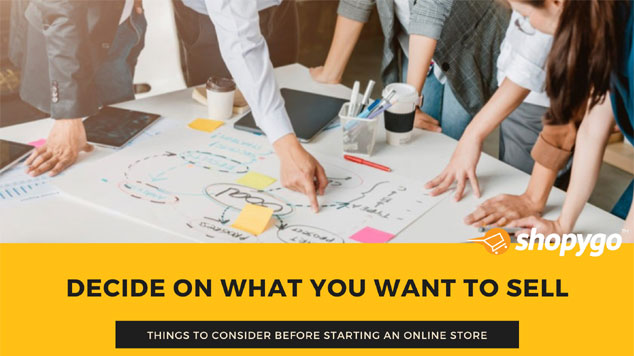 Before building your eStore, you have to find what people want to buy and how to source it. You can often tell from the beginning whether an idea will be successful or not simply by putting yourself in the shoes of a potential consumer.
When they have a realm of choices out there, what will make them buy YOUR products? In a nutshell, there has to be SOMETHING unique about your brand and/or your products. Find a niche, for example, fitness tech, household plants, and K-pop merchandise are very popular right now.
Picking a particular target audience makes it easier to create marketing and messaging that resonates. Rather than trying to speak to a broad, diverse group, you will be talking to a group of individuals with lots of shared characteristics.
Do market research to know who your customers are and how they shop. What are they looking for in stores like yours - and do you offer that?
You can research on Amazon by looking at the top selling products in a particular category and writing them down. This trick is well known but since you'll sell these products on your own website and not Amazon, you don't have to worry about any direct competition.
2. Scarcity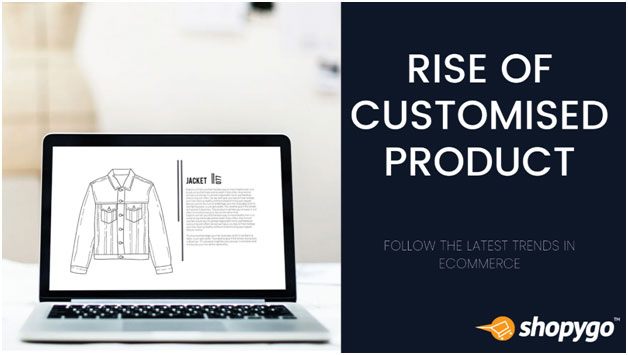 Yes, there are entire business models based on this, such as eBay, where the buyer bids for a product that is about to be bought and taken off the market. With exclusive or limited-edition products, there is an element of fun and a feeling of superiority for shoppers who make the purchase. After all, not just anyone can have this item.
There are also other eStores that succeed because they make it easy for consumers to get exactly what they are looking for. A great example of this is Etsy, where handmade goods can be personalized with a design based on what the buyer asks for. When it comes to physical goods, aesthetics is a big reason why shoppers pay a premium.
Customization can extend to services as well. See if you can think of a way to personalize your service to more closely match what each consumer is looking for. And that personal factor is a mighty way to stand out.
3. Drop shipping
Drop shipping is a retail business model where an eCommerce store owner operates without having an inventory of products, owning a warehouse to store their products, or even having to ship their products to their customers themselves.
You ship a product from a supplier/wholesaler, but only when there is an order. How it works is that you have to partner up with a dropship supplier who manufactures and/or warehouses the product.
You will automatically or manually forward your order and customer details to the supplier who packages the products and ships them directly to your customer on your behalf. The product will reach the customer directly from the wholesaler and the order is complete.
4. Digital Marketing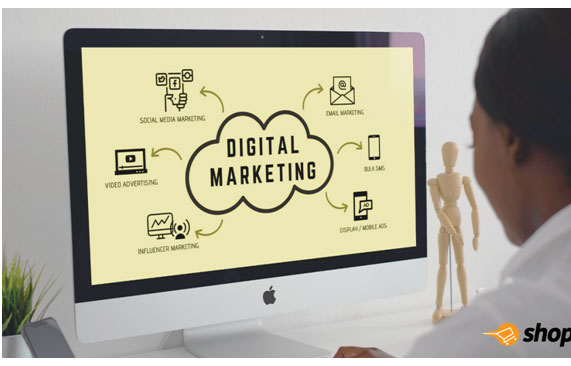 The goal is to entice the shopper while instilling confidence in them that you'll deliver a high-quality product. As the success of any eCommerce store depends on its site visitors, it is very crucial that you learn the art of growing web traffic through various online marketing channels like Google organic search, social media, and paid ads.
Once you get an idea of the different tips for increasing website traffic, consider that half of your job is done. You must be ready to drive a lot of traffic to your eCommerce store.
When you have an elevated level of traffic, there are a lot of potential customers who are visiting your store and reviewing your products. Build a great online reputation with buyer ratings and reviews.
On the off chance that your eStore sells incredible products at a moderate value at that point, it will not be long before you start producing both traffic and income.
Picking the Right eCommerce platform
We simply have one final recommendation for you.
Shopygo is the best eCommerce platform out there in the global market, considering its big list of extra features and very affordable pricing plans. It was designed specifically for small business owners who need to set up an online store, without needing any technical experience. With Shopygo, you just have to do the sales to make money, and we will take care of the rest.
Don't take our word for it. See for yourself how effective Shopygo's eCommerce development services can be. The testimonials section of our site has first-hand reviews of our services. To truly understand the power of eCommerce, though, you'll want to try us for yourself. That's why we're offering a free seven-day trial of our platform.
For seven days, you'll be treated to all the benefits of eCommerce with zero obligation to continue once the trial period ends. With so much to gain and so many missed customers stake, why not give Shopygo a try?
Please let us know if you have any questions – just comment below.
Wishing you great success!