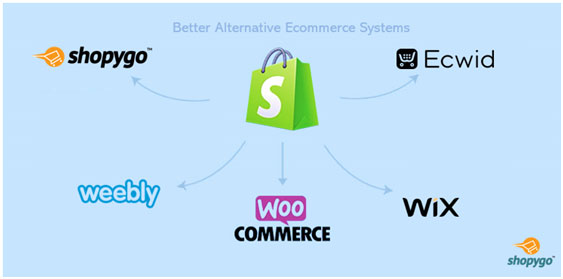 What's the deal with Shopify?
The e-commerce space has been teeming with platform choices, and you've probably heard of Shopify. It has developed a bit of a reputation as a pricey online store provider. Its paid application store is a developer's paradise. The platform's stock continually climbs as more and more businesses from almost every country launch with it.
Why people look for an alternative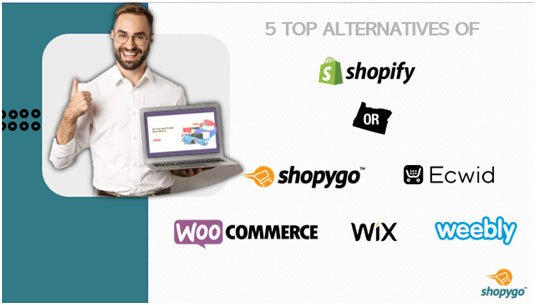 All these sounds spectacular, right?
If Shopify is so breezy, why would people think of a Shopify Alternative?
Indeed. But all its outstanding features come at a price. This is the deal-breaker with Shopify for most entrepreneurs.
It is more expensive than many platforms on the market with their plans costing $29/mo, $79/mo, $299/mo respectively. The cheapest plan, which costs $29/mo, only offers the barest features that you can hardly do anything with. You can only do so much with limited analytics and two staff accounts, which is a real downside.
That's not all. There are more elements of its pricing that one has to be mindful of.
A lot of sellers have pointed out that it lacks in built-in features. When you first use the platform, you'll notice that your basic plan has practically no features. The platform's best features are only available on its higher plans. As a result, you'll end up buying additional apps that are available for free on other platforms. Besides paying a monthly recurring fee, you'll find yourself shelling out at least $30 a month, depending on the app.
The fact is that Shopify costs money, which can be steep and can deter many ambitious businesses.
Top 5 alternatives that are as good if not better
Shopify offers aplenty, but so do its many competitors.
Fortunately, you need not settle for Shopify. If your store's site demands high-end functionalities but you're unable to afford that level provided by Shopify, better choices are plenty and we've set out this short guide about them. Your final choice really comes down to picking what suits your business, depending on your technical chops, budget and plans. That being said, here are our favorites:
1. Shopygo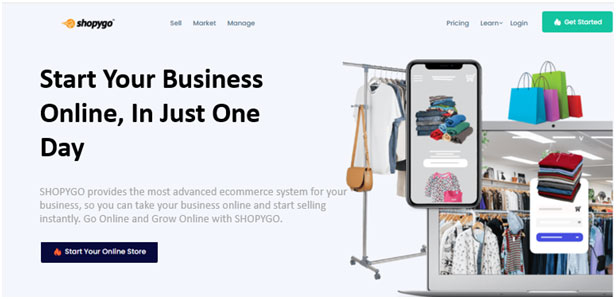 Shopygo eCommerce solution is very, very similar to Shopify. It was designed as a multi-functionality platform and is a direct competitor to Shopify with a very favorable pricing. It offers plans starting from a flat monthly rate of just $14/mo. For this price, you get to recover abandoned carts, use 5 staff accounts, send gift cards, calculate shipping charges and view advanced reports, all of which you can't do with Shopify's base plan.
Shopygo has grown so much over the years after the launch that the user base has reached many, and is still doing so. Despite the fact that Shopygo is still a rookie, the platform is backed with all the features a modern digitally-driven commerce site need.
2. Wix eCommerce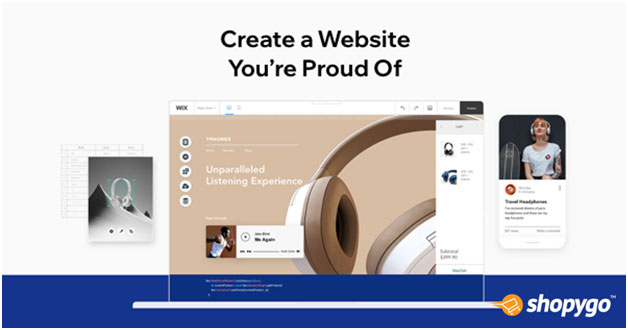 Wix is designed to fit all businesses – from local mom-and-pop shops to tech startups and global multi- enterprises. The pricing for Wix's ecommerce plans is more than fair. The cheapest ecommerce plan costs $23 per month which is a very competitive price. From there, costs are $27/month and $49/month. And if you decide Wix isn't for your business within 14 days, you'll get your money back. No questions asked.
And all of its paid plans include 1-year free domain when you pay annually. That is all the more reason to check them out.
3. Weebly
Weebly stores are extremely easy to build and manage. For this reason, solopreneurs and people who simply do not have much web experience choose it. It is the simplest ecommerce platform out there. Simply complete your product launch, and then go sell. Its smaller than Shopify but has far more features.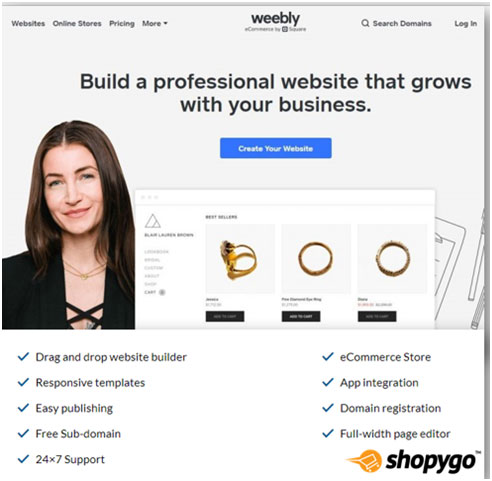 There are a lot of positives to be said when it comes to pricings. Their ecommerce plans start from $25/mo including a free custom domain. To top it off, it also has a little more advanced when it comes to 'out of the box' eCommerce trickery. The Enterprise plan costs only $38/mo.
4. Ecwid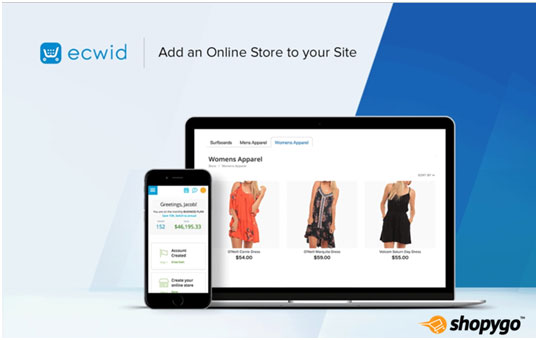 Ecwid is a good fit for the first-time online merchants who want to launch for free. Its base plan is forever free, but has limited features and only lets you sell ten products. With Ecwid, you'll get a clean website that'll look good, and will be easier to navigate - an online store you'd be pleased to publish.
Its free plan is of good value by its very nature. To pay nothing to open an online store is a really rare option. With this in mind, we think the platform's free plan scores well. But of course, there is a tradeoff - in this case, it's them advertising in your site's footer, and little of the essential features being available.
5. WooCommerce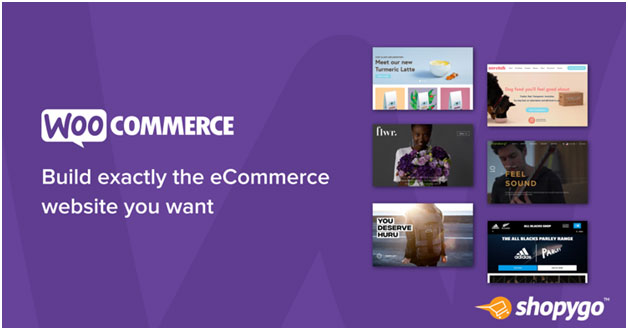 When it comes to WooCommerce's pricings, you are in the driver's seat. All you got to do is decide which features you want to sell online. With this plugin, you'll get a lot more control over what you invest in, and when you spend it. WooCommerce itself is free to install, but since it is a self-hosted open-source platform, there are additional costs like hosting, extensions and developer fees.
To our mind, great flexibility is WooCommerce's sweet spot. You can use code to customize your store to your heart's content.
Which Shopify Alternative to go with:
Despite Shopify appearing to be the defacto standard of shopping carts, picking a Shopify alternative isn't a black & white decision. While Shopify is certainly an industry stalwart, it is true that you can find providers that build stores for less. Shopify's qualities are shared in some form by the five Shopify alternatives we've covered here.
And none of them truly rival Shopygo - which comes with a smorgasbord of amazing features, all the lessons learned from other platforms' inconveniences to give online merchants a perfect ecommerce experience. Ensure that your low-cost ecommerce solution provider offers these capabilities in its feature set, or at least provides a similar integration.
Out of the Shopify alternatives featured in this post, we have two frontrunners that we can recommend - use Shopygo if you want a powerful ecommerce platform just like Shopify, but at a cheaper price. And Ecwid can be a great fit for those who only want to get started for free. There are a lot limitations that come with it, however.
There you have it, all of the pet peeves you have to remember.