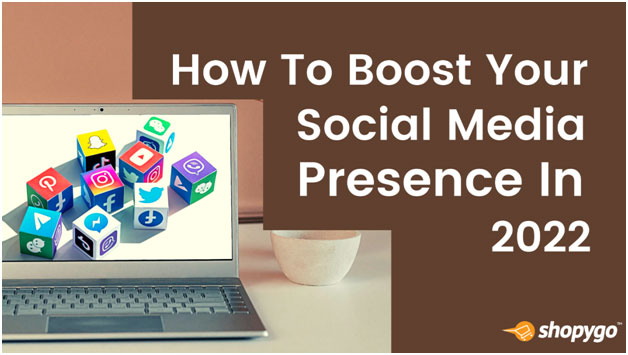 Everyone wants a piece of the action when it comes to social media. Facebook, Twitter, Instagram, Pinterest, and Google Plus are all popular social media platforms and numerous other little websites that exist on the internet today. Everyone wants their company to be known on social media.
Social media started as a means of connecting people together. However, it is now a highly in demand business site. You simply cannot afford not to have a social media presence, whether you own an online or offline business.
If you're a business these days, there's a good chance you're utilizing social media in some way. How many firms, on the other hand, have a vibrant social media presence? And how many of them are just there for the sake of being there?
The visibility of a brand on social media platforms and the interactions it establishes with its community is all about social media presence. The more visible you are, the more trust you can gain from your audience before establishing a direct interaction with them outside of this marketing channel.
Having a social media presence requires more than just a content-rich profile. It includes developing content that is customized to your target audience's interests and demands. As a result, you'll gain trust, and you'll be one step closer to winning your audience's business.
You can better understand your audience if you have a strong social media presence. Connecting on this level with your community allows you to get to the heart of their needs, allowing you to better serve them with your product or service.
How to Increase the Social Media Presence of Your Business
1. Understand your audience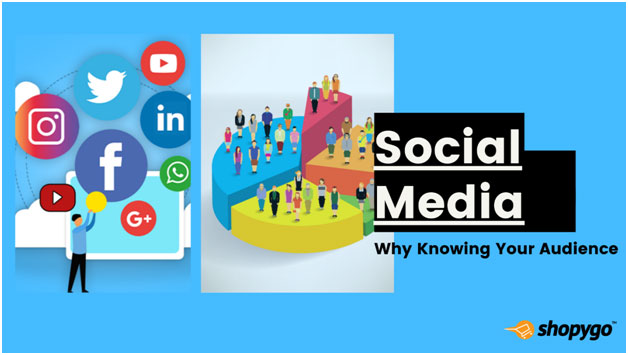 On a regular basis, social media is likely the best connection you have with customers. Once you've started interacting with your audience, you'll need to figure out what they want. After that, you'll be able to communicate with them on a more personal level.
Understanding how to reach your target market is the first step in building a powerful social media presence. If you know what your audience wants to see or read, you can customize your content to suit them.
They will interact with the content more if they can relate to it better, which will help you grow your social media profile. Once you've fine-tuned your content, you'll be able to attract visitors to your website or business. This is due to the fact that you're providing them with exactly what they want. You can assess your audience's reaction within a few hours of publishing and learn something new with each content.
Create opportunities for your followers to connect with your brand on a deeper level by taking it a step further. Invite them to join in discussions in the comment area, take entertaining "This or That" quizzes, create polls, answer Q&As, and perform live videos, among other things.
Through these activities, you can learn a lot about your audience's likes, dislikes, issues, and concerns. This will enable you to design conversion-focused campaigns.
2. Stay active and be consistent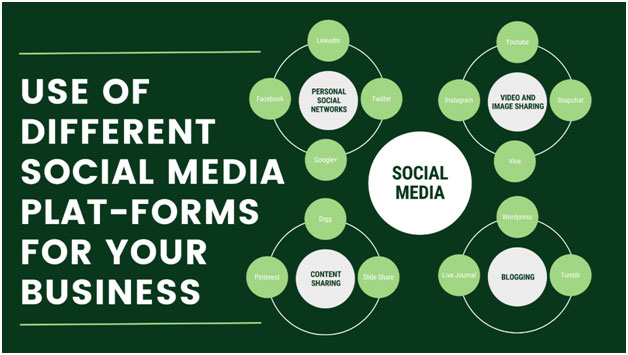 It's a good idea to post on social media on a frequent basis. This will assist you attract the attention of your followers and potential customers. The regularity with which you post content, on the other hand, is equally significant. If you post too infrequently, your audience may lose interest, believing that your profile isn't active enough.
If you post too frequently, they might think you're spamming them. It's critical to strike the right mix and then publish consistently if you want to discover how to build your social media profile. This will ensure that your audience receives information on a regular basis and will help you grow your social media presence.
You can even schedule postings in advance if necessary so that they appear when you want them to. Many brands start off strong, posting every day, but gradually decrease their frequency until they only post once in a while.
Social media is a long-term game, and once businesses learn that it doesn't normally go viral immediately, consistency becomes important. To engage and create an audience on social media, you must test, experiment, evaluate, and even take risks to determine what strategy your brand should pursue.
If you're having trouble coming up with material or ideas, start with a lower posting frequency and a smaller number of platforms. It's also a good idea to plan out your content at least a month in advance and have your creative assets available so you're never taken aback.
3. Optimize your profiles for SEO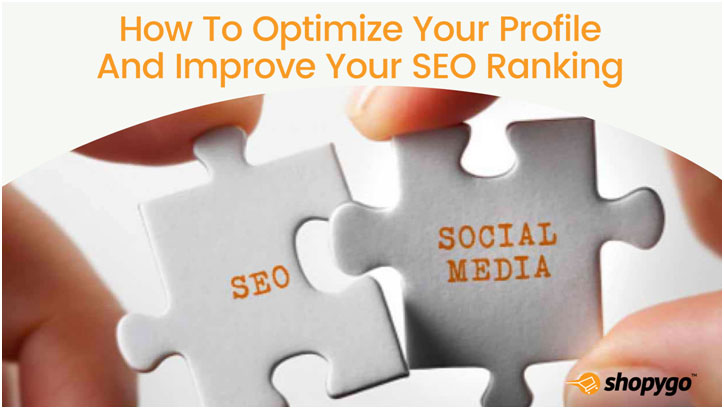 As previously stated, social media has made discovering new brands easier than ever. But just because it's simpler doesn't mean you won't have to put in any effort.
When you think of SEO, the first thing that comes to mind is certainly website optimization. However, you'll want to optimize your social profiles so that your target audience can find you more easily.
Hashtags are one of the simplest ways to improve your postings. You should also optimize your bio page in the following ways:
In your company description bio, use a few keywords (discovered via social media tools).
Have working links to other channels, such as your website or YouTube channel, where your followers can learn more about you. On all social media channels, use the same profile image and handle. Following steps will show how social media platforms help in SEO,
Quality content get published
Content get share, links and likes
Site gains subscribers while social profile gains followers
Community grows around brand
Consistent interactions made through social media and authoritative SEO reinforces brand reputation
Search engine index website higher
Users find sites organically through Search engines
4. Optimize your content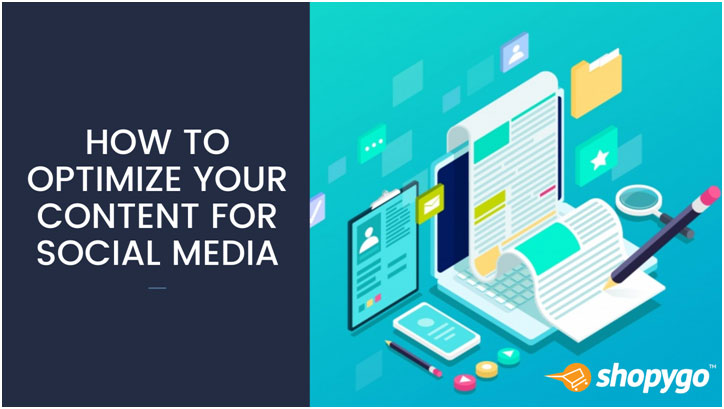 The search engines can see everything you put on your social media sites. This implies it will appear in search results on Google and other search engines. As a result, it's a good idea to include some relevant keywords in your content whenever possible.
This can help your posts appear in Google searches for the right keywords.
Similarly, you may use the keyword research tools discussed earlier to see what your followers are looking for on Google. You can employ the appropriate keywords in your posts once you've found them to attract relevant readers' attention.
More people will access social media content that ranks higher in the search engine results pages. As a result, your social media profile may improve.
5. Use hashtags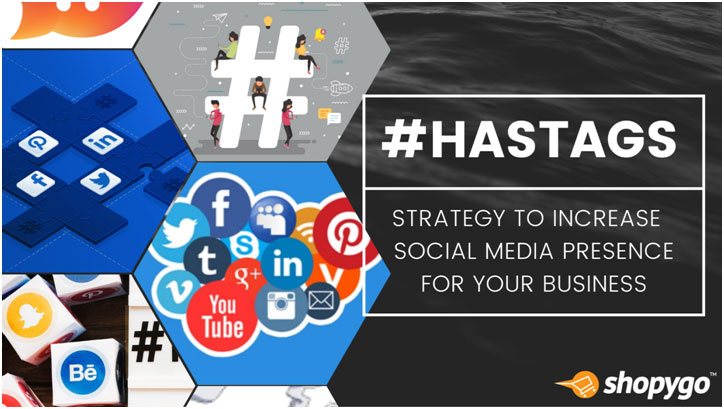 Hashtags are all the rage these days. Hashtags help you increase your social media presence by bringing together comparable content under one roof. Try to use hashtags whenever you post something on your social media profiles.
These can drive traffic to your social media accounts and, as a result, your website. Using hashtags on Facebook, Twitter, and Google Plus will help you attract more people to your social media accounts and website. They are quite important, especially when publishing on Twitter and Instagram- but be careful how you use them.
Everyone is employing them to increase the number of visitors to their blogs or websites. Make sure you don't misuse hashtags and load your posts with them, though. It's simple to make your postings look spamming when using them to decide how to expand your social media following, and if you're not careful, you could ruin your social media presence.
You might also make your own hashtags. These can include your brand names or perhaps a tagline. Encourage users to use these hashtags in their posts. This is an excellent guide for increasing your social media followers.
6. Give away alerts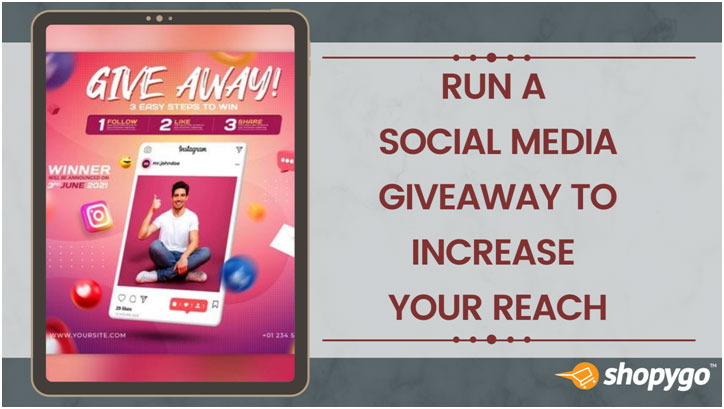 Giveaways are a big hit with audiences. You're giving them a cause to follow you by offering them a gift. While you can choose anything as a gift, it's ideal to pick something that would attract your target audience. You could even provide a free trial or a discount code.
Giveaways like this can not only engage your audience, but they can also encourage them to spread the word about you. This can assist your brand in attracting more attention and improving its social media presence.
Show them by giving something away for free - anything that will attract them to join your business by establishing trust or stimulating their interest. Consider giving away a coupon code, or even giving it back by liking their page. This will assist you in gaining valued followers who will continue to engage with you.
7. Link your profiles and website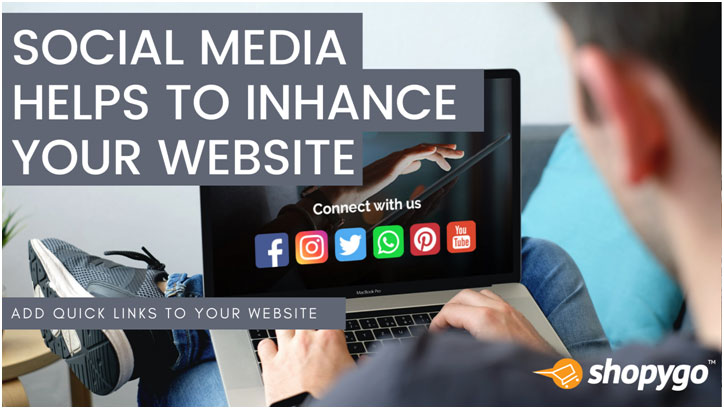 Increasing the popularity of your content by including social media links on your website is one approach to do it.
Connect your website to your Facebook, Twitter, or other social media accounts. You want to link your website from your social media profiles, just as you want to link to your website from your profiles so visitors can learn more about your business.
You want visitors to be able to find the additional content presences you have for your company more easily.
The sharing and linking activities are automated.
They expand the reach and awareness of your brand.
Because people are not looking for a perfect brand, they boost trust and authenticity. You may engage with users in a more meaningful way and show them who you really are. Don't let your website's traffic slip away. Use it to build your social media presence and earn significant followers on your social media profiles.
Many businesses overlook the importance of including social media icons on their websites. These icons are a simple method to boost your social media presence and following count.
8. Stay updated on your competitors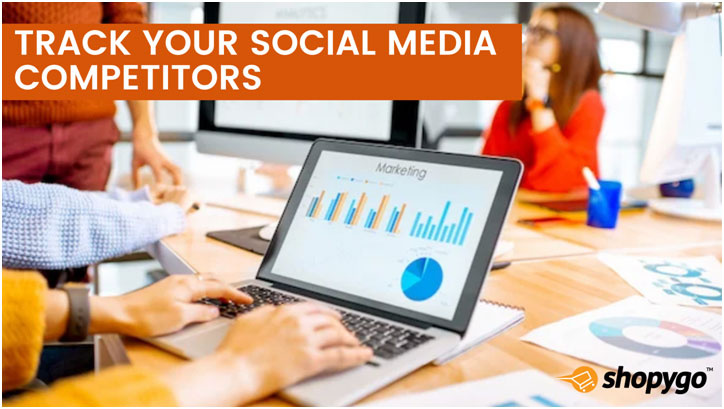 To begin, identify who your competitors are on social media sites and which platforms they use. You should have a good idea of who your main competitors are. It's good to check in on them now and then to see what they're up to.
When analysing a competitor's social media presence, the most important thing to look for is how they are positioning themselves in the market and how shared or overlapped audiences are reacting to their efforts. While it's important to be aware of your competitors, it shouldn't define your entire social approach.
What works for one brand may not be appropriate for yours, so choose your ideas carefully. However, there's a lot more to learn than you might imagine.
Concentrate all of your efforts on narrowing down the competitors who commonly use social media as part of their marketing strategy to aid in business expansion. These businesses will allow you to learn from them while also assisting you in figuring out how to compete with them.
You should be on the lookout for a social media plan, and if a business doesn't have one, you should back off and refrain from comparing yours to theirs. Look for companies in your industry who use social media as a key component of their marketing plan.
9. Include social media icons in your emails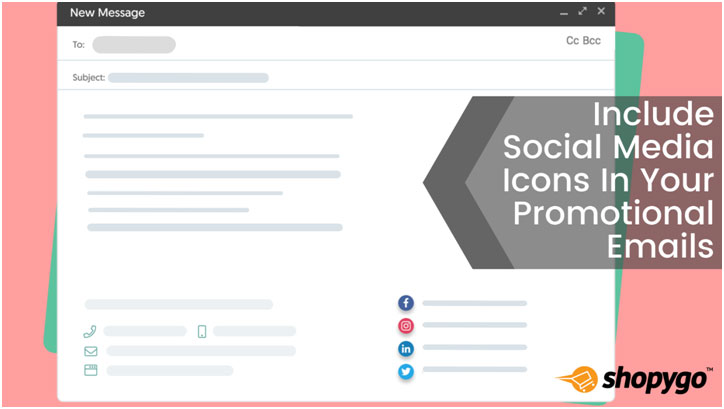 Emails are an efficient approach to promote your social media accounts. Every month, you're most certainly sending out many emails to your subscribers.
Consider this: you send emails all day long. If you include social media icons in your email, recipients are more likely to become interested and visit your pages and, eventually, your website. This is a good strategy to expand your social media following.
This can help you gain more followers and valuable viewers, allowing you to expand socially on your chosen platform.
If you send out a newsletter to your customers on a regular basis, make sure to include your social media usernames. Even if you send it in the mail, you can do this. You may include all of your social media. This will assist you improve your company's social media presence.
10. Maintain a balance between promotion and value addition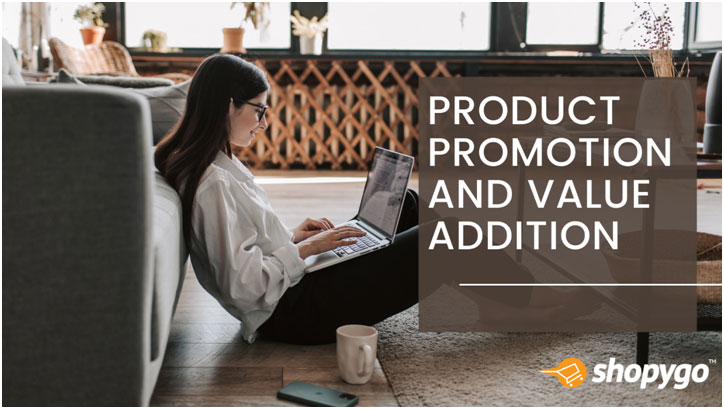 There are times when you should market your product or service and times when you should add value. You'll be great if you can strike the correct balance.
The majority of people do not use social media to view advertisements. Whether it's through hilarious videos or instructional threads, social media is usually a place to be engaged.
While some promotion is expected, if all you promote is your product, you'll rapidly lose your following. You'll need to strike a balance between this and content that people can relate to. They'll be more willing to try your product or service once you've won their trust and credibility.
11. Engage! Engage! Engage!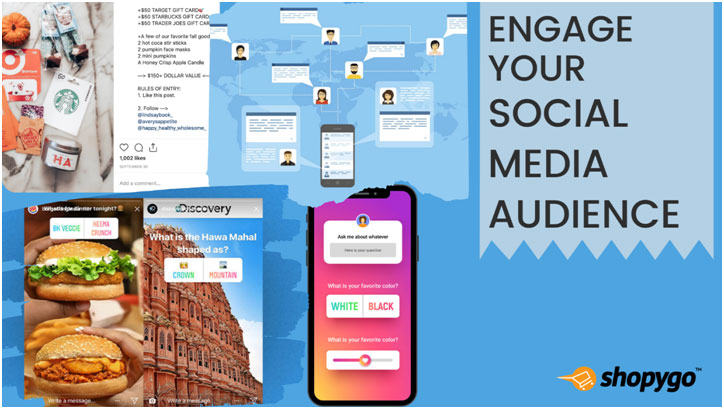 Engaging with your audience is the most effective strategy to acquire their support. For everyone who wants to add value to their social media presence, engaging with people and their audiences in general is the best way forward.
You're researching how to boost your social media visibility. When someone follows your page, they expect your brand to engage with them, so it will reflect that presence.
To do so, strive to respond to everyone who mentions your business or comments on one of your posts.
By replying to your audience, try to respond to their questions. It is critical that you join in conversations on the chat boxes of your Facebook and Instagram accounts in order to increase your social media profile. Make your viewers/audiences feel more at ease while they're near your social media handles.
If someone points up a defect in your product or service in the comments section of any of your social media sites, address it first. Once you've fixed the problem, simply notify them in their comment thread that the problem has been resolved. This creates confidence in your customer service.
Take some time to thank them on their accounts and share their feedback on your Instagram story if someone retweets your posts for successful cross-platform promotion. Following back on Instagram from time to time on a few handpicked profiles helps to establish community trust and promote love across continents.
You can interact with them in a variety of ways. Create polls, quizzes, and contests to entice your audience to participate. Instagram Stories are a fantastic way to interact with your followers.
12. Go with the trend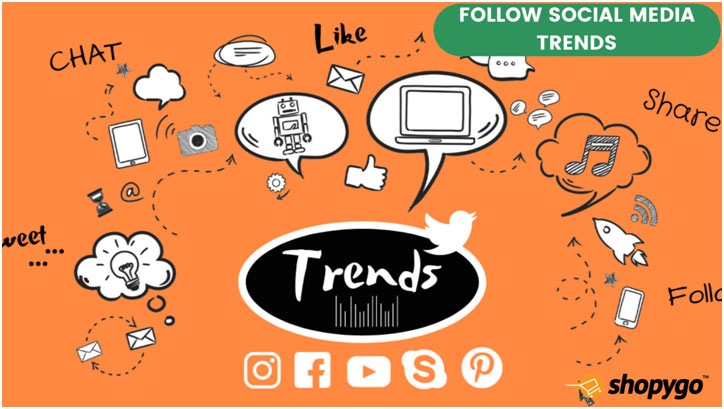 Grabbing on what's trending is one of the best ways to ensure that you appear in the feeds of your target audience, especially those who don't follow you. This approach, also known as trend jacking, refers to profiting on something in the social media realm that has already generated a lot of discussion.
The only thing you need to remember when implementing this technique is to link the trend back to your main brand message and social media presence aim. Try generating content around a trending audio or video clip on any social platform to increase your reach.
13. Explore paid social ads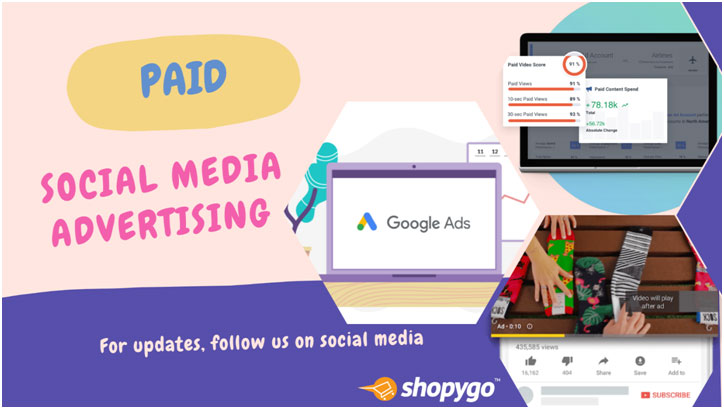 One of the most common ways for people to learn about new brands is through social media. Allocating ad spending, however small, is a common way to improve your social media success.
Your targeted consumers are browsing through Instagram when your post appears, piquing their curiosity. One of the first things they'll do is Take a look at your profile.
You only have a few seconds to make a good first impression on a potential consumer, and you don't want them to be put off by poor content. This can include low-resolution photos, grammatical errors in writing, and the inclusion of non-branded content.
Make sure the information your social media page tells is the one you want to tell. It's simple to believe that in order to grow your social media presence, you need to be visible everywhere. It's a waste of time and resources if your audience doesn't use certain platforms.
That's why you should conduct some research to determine exactly where your target audience is located so you can meet them there. Surveys, interviews, rivals, and scanning the platforms are all good places to look for this information.
One of the best strategies to grow your audience and generate visibility is to invest a small portion in paid social marketing. Paid social ads, when done correctly, may help you promote your content, enhance conversions, and reach new audiences.
People who have visited your website (if you utilize the Facebook pixel), people who have subscribed to your email list, and your present followers can all benefit from precise audience targeting.
The advanced choices on Facebook, in particular, can help you reach the proper people with your paid outreach.
14. Encourage the use of tags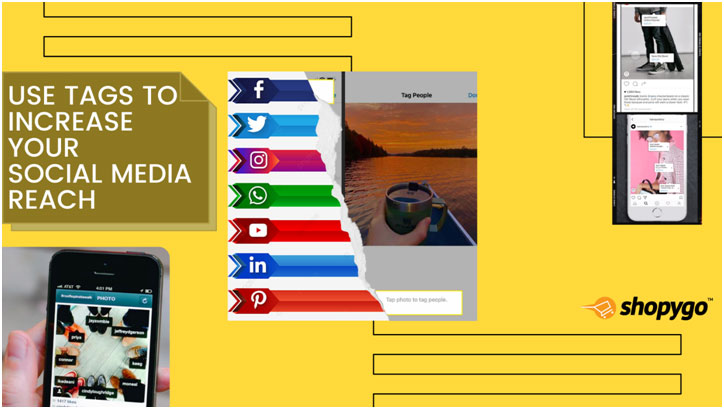 Encourage your followers to tag other people who could benefit from or enjoy a particular content as a way to engage them.
If you share a video, invite your online community to tag a friend (or better yet, friends) who means a lot to them and with whom they would like to share your message.
Ideally, these newbies will be attracted into the fold and become followers of your online social media accounts.
However, a word of caution: use this strategy rarely and only when it makes sense, or it will appear spammy.
15. Find your influencer for collaborations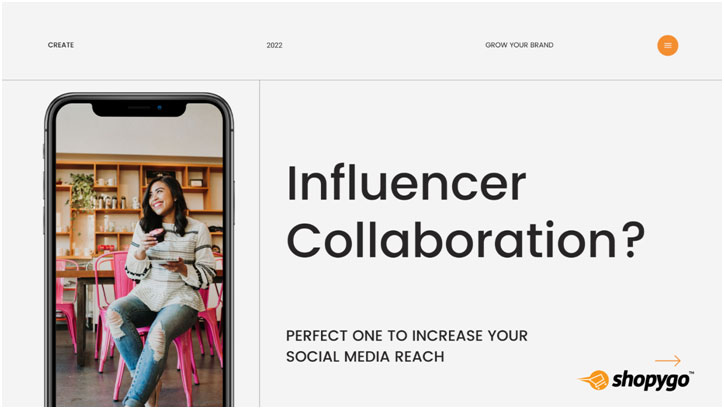 Another strategy to improve the quality and quantity of your social media presence is to take advantage of the influencer marketing trend. To market your brand, form relationships and collaborate with influencers who share your brand
Working with influencers does not necessitate large marketing costs. There are also micro-influencers with a few thousand followers. When looking for the right influencer, don't get too caught up in their following. Instead, concentrate on engagement, as this is where the true value is found.
What Is the Condition of Your Business's Social Media Presence?
Take heed: there is no "magic" way to improve your social media profile.
Instead, there are a variety of small methods and strategies that might assist you in developing social accounts that are prepared for participation. The ideas we've mentioned are staples of brands that are now crushing it on social media. You're already ahead of the game if you can follow them yourself.
You should concentrate on posting things and providing content that will attract the right people - those with whom you need to engage, act, and establish a long-term relationship.
Social media platforms can be a great method for a brand to communicate with the customers, build loyal followers, and increase their reach and audience when used wisely and thoughtfully.
To begin growing your social media following today, make use of these strategies.